What is SEO today and what are its challenges? We talked about this at SMXL 2021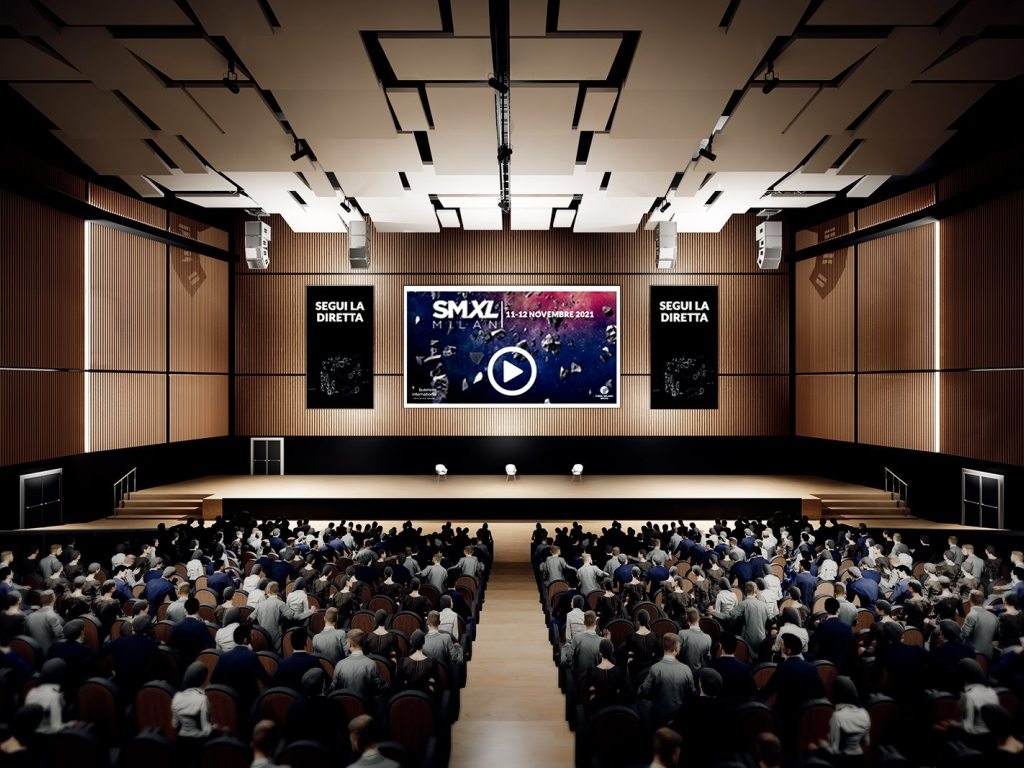 An intense two days of contributions, thoughts and discussions on what the SEO means today and, in general, on the current state of the web and search marketing, struggling with the transformation imposed (also) by the pandemic: as always, the closure of SMXL brings with it many ideas and ideas to be implemented in the everyday practice, and the 2021 edition was certainly no exception.
What is SEO today, the answer at SMXL 2021
And so, particularly focusing on the search engine optimization activity, what actually is SEO today, what are the current trends and daily challenges for those who want to improve their pages and get more visibility and revenue on Google?
From the still virtual stage of SMXL 2021, the answer came from the interiors of over 20 national and international professionals, protagonists of the various speeches that have widened the field of discussion to different contexts and experiences in the definition of best practices to draw from in your everyday work. And just this great variety of views remains one of the strengths of the event, which brought together a group of internationally famous speakers.
One of the most interesting ideas that emerges from their insights is the common perception they have of the SEO, which is increasingly defined as a set of experiences, ecosystem, mix of activities that intertwine to achieve the desired goal of "visibility": all the experts, therefore, agree in thinking of the SEO as a multi-channel and multi-topic strategy, where you can no longer proceed for individual and unrelated optimization interventions, but we need to work towards the single goal that must be the satisfaction of the user's search intent and the achievement of the quality required by Google.
In this sense, even the canonical distinction of the three main areas of interest – onpage, onsite, offsite – only serves as a simplification of activity, but is not to be interpreted as a distinction between those that are parts of the same set, because SEO nowadays has a strong technical soul and an equally strong strategic and multidisciplinary soul.
Expert considerations on the SEO ecosystem
For these reasons, the program of the SEO session led by our Ivano Di Biasi spoke about geolocation and international activities, with the interventions of Veruska Anconitano (which defined localization as crucial because it makes content understandable, interesting and personalized) and Giulio Gargiullo, who in particular focused on the huge digital market of Russia and on Yandex, the most used search engine in that area; we also talked about the study of the entities, to perform and use in order to make topic optimization, as suggested by Dan Taylor; of semantic search and intent match, that was covered by Marco Ronco, Elisa Contessotto and Verdiana Amorosi.
But we also talked, and so much so, about data and the new opportunities they are able to transmit to those who know how to read, interpret and use them: Massimo Giacchino, for example, explained how to exploit micro-data to improve the SEO performance, reminding us that "signals that arise from micro-moments not only come from Google, but also from social media"; William Sbarzaglia focused on Google Data Studio and the way to represent SEO data with this tool, Flavio Mazzanti on Google Analytics and Riccardo Gaffuri on how to effectively employ trend analysis.
There was also room for business and strategies to improve website profits: Simon Schnieders gave a speech in which he showed "in less than 40 slides how SEO can add millions of pounds to your revenue"In other words, what kind of workflow can lead to a surge in business, and Elia Zanon explained to us why "SEO and CRO are two souls, one page" and contribute to the same goal.
Very interesting were the focus on the other souls of the SEO, such as the offpage strategies – with Stan Lenzen who presented 10 effective techniques for link acquisition – or the technical optimization: Emanuele Arosio described the new best practices for SEO images and videos, Filippo Sogus warned us about the risks and problems related to scanning (to be sure that Google can reach our entire site), Alessio Pomaro dedicated himself to rendering and new technologies as priority hints to improve the Page Experience.
Although the SEO is a well-established subject, myths and beliefs still lurk in the dark, and Gianluca Fiorelli listed those that are still very consistent today, which often cause errors and horrors; and, speaking about "myths", Irina Serdyukovskaya clarified how Wikipedia can be an incredible resource for SEOs.
Lastly, there were focus on some specific strategies that can give excellent results: in particular, Jason Barnard invites us to educate Google to present our brand in the most performing way for our audience, learning to optimize and manage a personal Knowledge panel, while Aleyda Solis unveils the SMARTER approach to achieve the SEO goals, meaning to activate a communication that is "Specific, Measurable, Attainable, Relevant, Time-bound, Evaluated, Reviewed" and that can therefore be applied more easily, with impactful and meaningful effects.
Another message that comes from SMXL 2021 is that the SEO is a team work: convinced of this is, among others, Victor Karpenko, who in his speech just offered his guidance to build a good team from scratch.
Barry Schwartz's keynote at SMXL 2021
To open SMXL 2021 was however Barry Schwartz, founder of Search Engine Roundtable and editor of Search Engine Land, among the best known experts and SEO popularizers worldwide, that was interviewed by Ivano Di Biasi and offered interesting insights into the present and the future of this activity, of which we are going to publish some excerpts.
The main challenges of the SEO
The pandemic has also caused an increase in the use of the Web, as can also be seen from the e-Commerce trends and data, and therefore "from the SEO and SEM point of view this situation has demonstrated the importance of having online visibility, of being sure to be easily visible online during user searches".
Now more than ever, it is important to "demonstrate to users that it is possible to buy online (and, consequently, have the possibility of home delivery or on-site collection), inform them about the policies in force within the activity (such as the need to wear the mask at all times) or whether the physical store is open or not and so on", all aspects that can be communicated through an optimization work of both the pages of the site and the Business Profile tab (former Google My Business).
Google updates, the news that was blown out of proportion
"In my opinion, a Google news that was overblown and something that SEO professionals really shouldn't have focus so much on, after all, definitely is the update of the Page Experience with the Core Web Vitals. It was not a big deal, I kept saying this from day one – together, probably, with many other SEOs".
"All updates about CWVs and page experience do not really have any major impact on rankings, while the Core Updates – which are algorithmic updates, instead – truly have a significant impact ".
"I also believe that the confusion between CWV and Core update is something to pay attention to, and that Google didn't think that through" when it christened these two updates.
Black hat SEO tactics that work

"I think there are black hat SEO techniques that can work: I suppose buying links can work, but you have to be very careful, since they can generally work for a very short period of time (which can be a couple of weeks, or a couple of years) but do not offer a safety horizon to the project".
"Imagine starting to work with this kind of techniques, your project is going great and growing a lot, and then – all of a sudden – Google realizes what you're doing and leaves you out of the Index for months on end: this could completely destroy your business. An activity that has grown exponentially from two to two thousand employees and that, at any time, can disappear from the radar and lose up to 90% of sales: how can you manage to put together the paychecks of those 2000 employees again? That's why I wouldn't build my company on a basis of Black Hat cheats and techniques since, sooner or later, they will backfire. Sure, great, you've made a lot of money in the meantime, but how can you keep your business alive in the long run?".
"I think that the biggest trend – and many SEO will agree on this – is definitely the zero-click searches, that is Google increasingly trying to directly answer users' questions, without them clicking on one of the links in SERP".
"I don't think it's really something to worry about so much, though: if we think about it, in the early days, when the search engine was just starting to take this direction, Google already answered questions like what's the weather? or what is the definition…?, then showing dictionary results. 15 years ago Google was already basically saying 'I have these answers, I know the weather, I have a license to know what the definition you are looking for is' etc. Today it allows you to directly perform a Speed Test on Search, or to tune your guitar and so forth".
"Google will continue to show facts and simple questions and answers among its search results, and this drives us to work on the need to give users one good reason to click on your site. Why should a user click on your content instead of just reading the snippet? The trend that I see is that the creation of content is becoming more and more difficult, not only because there is much more competition, but precisely because the goal of the search engines is to give an answer immediately, before the click".
"There will always be a future for SEOs: I think we just need to produce better and better content and keep an overall good UX, since currently the difficulty of our game is skyrocketing".
"If we think back again to the trend of zero-click results, for example, what Google tries to do is to give an immediate answer to everything that is not exactly transactional. If you search for things like what's the weather? or how tall is President Obama? you're not really monetizing on this kind of content, they are just quick answers. Instead, you need to produce content that can actually attract clicks".
"I asked Rand Fishkin to break down whether the zero-click trend was more likely on transactional, informational or other purposes: the result is that the lack of clicks is more frequent on facts (what's the weather? How tall is this person? How old is he? What time is it?), where there is a very low Click Through Rate compared to transactional SERPs or a much more detailed type of informational intent (which can then lead to a transactional)".
"For this reason, I think there will always going to be a business in SEO, even if the game for SEOs is so much harder than it used to be: we need to find new opportunities while facing new challenges".
"Our game as SEO professionals is higher and more complex, which means that we need to produce better content – better writing, better videos and better images – as well as pay more attention to structured data".
"At first I didn't think that structured data would have this much weight, but it seems that Google (by adding more and more of them) is consolidating its importance and is increasingly relying on it. So, I would say not to worry so much about Voice Search and things like that, but that the areas on which to focus more in 2022 are technical SEO and structured data, local SEO and the improvement of written or multimedia content".
* all the images on the page come from the social accounts of SMXL 21 or from screenshots of live streamings