The TOP100 best sites for each sector
SEOZoom's Rankings allow you to know immediately the most popular and best sites in the UK according to Google, presenting a ranking of the top 100 domains in each sector, ordered by the trust they have for the search engine.
Monitor your site and those of your competitors, find out who is getting the most traffic from search engines for any niche market and use the information to refine your strategies, including link building and collaborations.
Find out the sectors of each website
In addition to rankings by sector, the section is a reference point for delving into what areas of interest a website is ranking on.
Manually type in a domain and check the sectors and its ranking: if you do this with a competitor you might get lots of ideas for new content.
Check the UK Top100
The updated ranking of the 100 most popular sites in the UK that have a high trust for search engines
Investigate your market niches
Select a specific industry and identify key players categorized according to Google's "rules"
Follow the race to the No. 1 position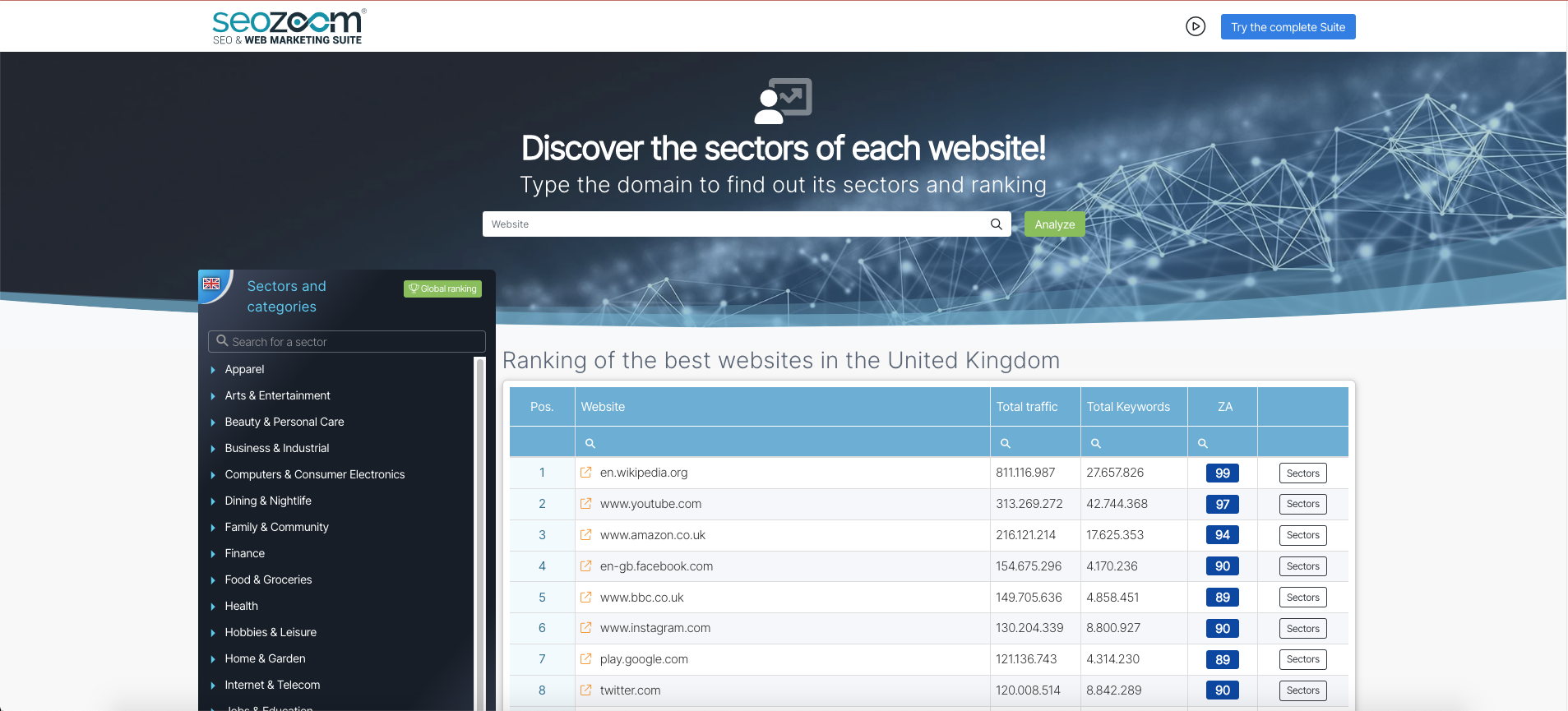 Analyzes the top100 UK sites and rankings by sector
Find out how Google sees your site and whether it can precisely categorize the content you offer
Filter results based on the specific industry or niche you're interested in
Find potential partner sites on related topics to collaborate with for link earning purposes
Use lists to study competitors, find partner sites, and learn more about the niche