Choose your keywords more strategically
The keyword research is one of the most important activities for your business, and thanks to our algorithms you can get all the most valuable information, which will be the core on which to build winning content in line with the readers' needs.
SEOZoom has the richest keyword databases for Italy, France, Spain, Germany and the UK and discovers new keywords as you use it, to provide you with accurate and up-to-date data.
Identify seasonal and long-tail keywords, delve deeper into your industry, analyze users' search intentions, find out what users' queries are, and find new topics for your site: here you have the tools to set up your strategies more effectively.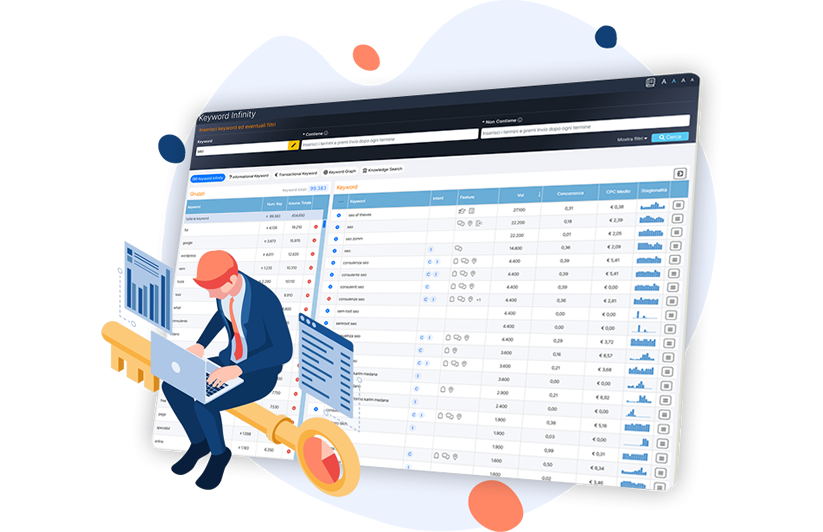 Conduct effective analysis
Today it is no longer enough to start with a large-volume keyword or a group of related keywords: investigate your industry, analyze users' search intentions, check seasonality and variations.
Our Keyword Research tools support you both in creating the structure of a site and in organizing the editorial plan or individual content.
Maximize results by meeting the needs of your target audience in a targeted manner.
Identify users' questions and needs
SEOZoom is the only tool that allows you to uncover people's real questions on Google so to provide more targeted content
Choose your favorite approach
Lots of different tools to do keyword research in the way that suits you best
Find the right tool for you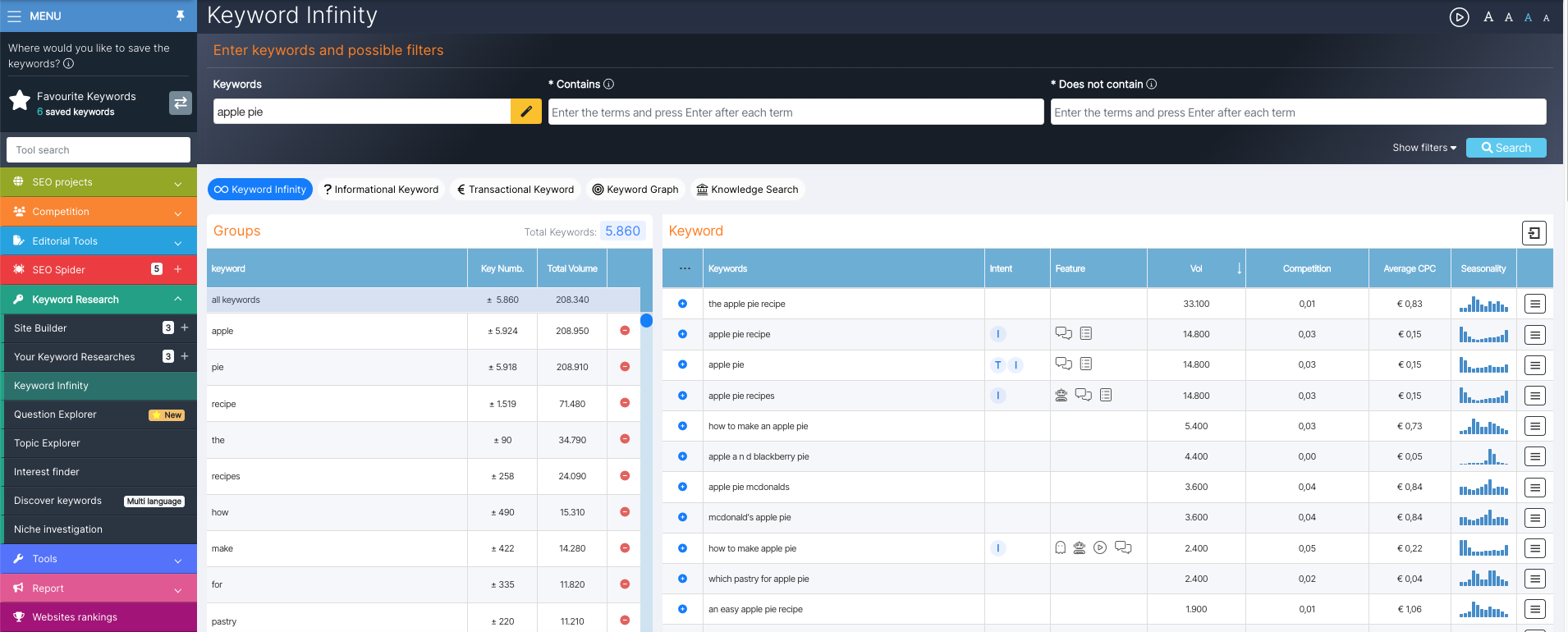 An ever-expanding database
The learning engine does not overlook even the smallest market niches
View search intents and key information
Discover new keywords with each use
Explore Google's Knowledge Graph
Scopri gli altri strumenti per migliorare il tuo lavoro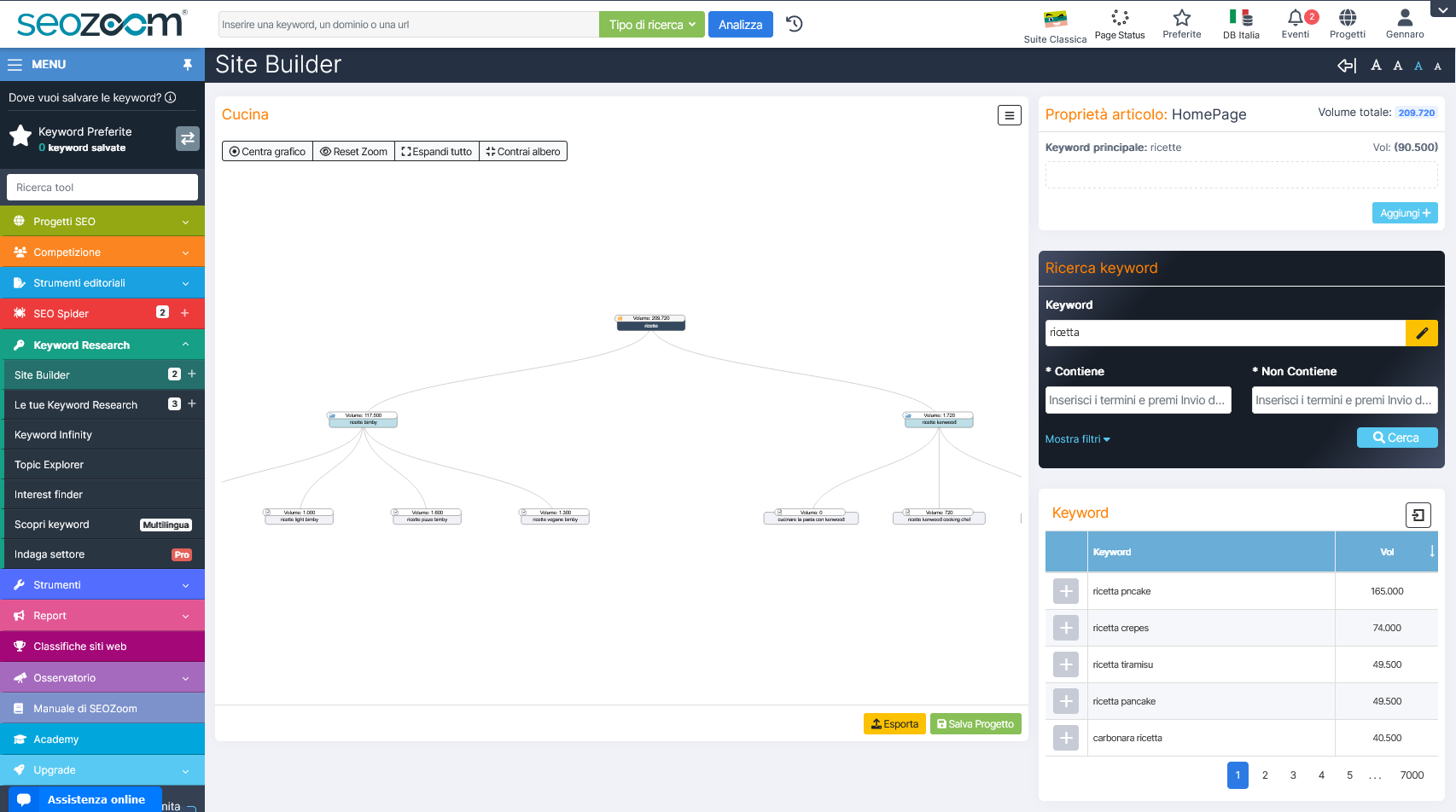 Site Builder: a perfectly built site structure

Your keyword researches: organize and manage your data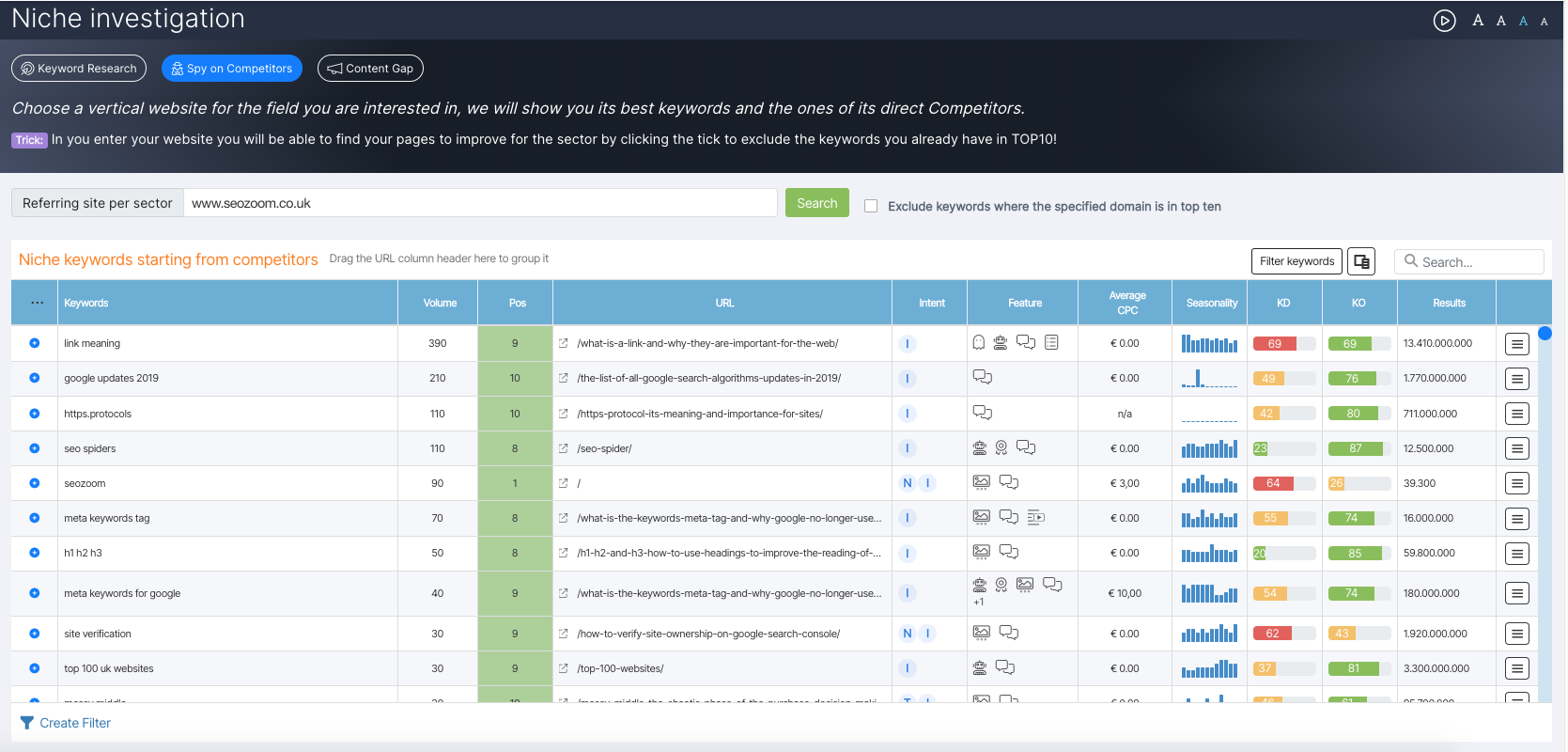 Niche investigation: delve deeper into your market segment