SEOZoom is the first, and most comprehensive, Italian tool to manage all aspects of SEO and search marketing activities.
More specifically, it is a business intelligence tool that gives access to statistics, data, and graphs that are crucial in the decision making and total management activities of a site, since they allow analyzing, monitoring, comparing, and enhancing any kind of online project that aspires to gain visibility on search engines.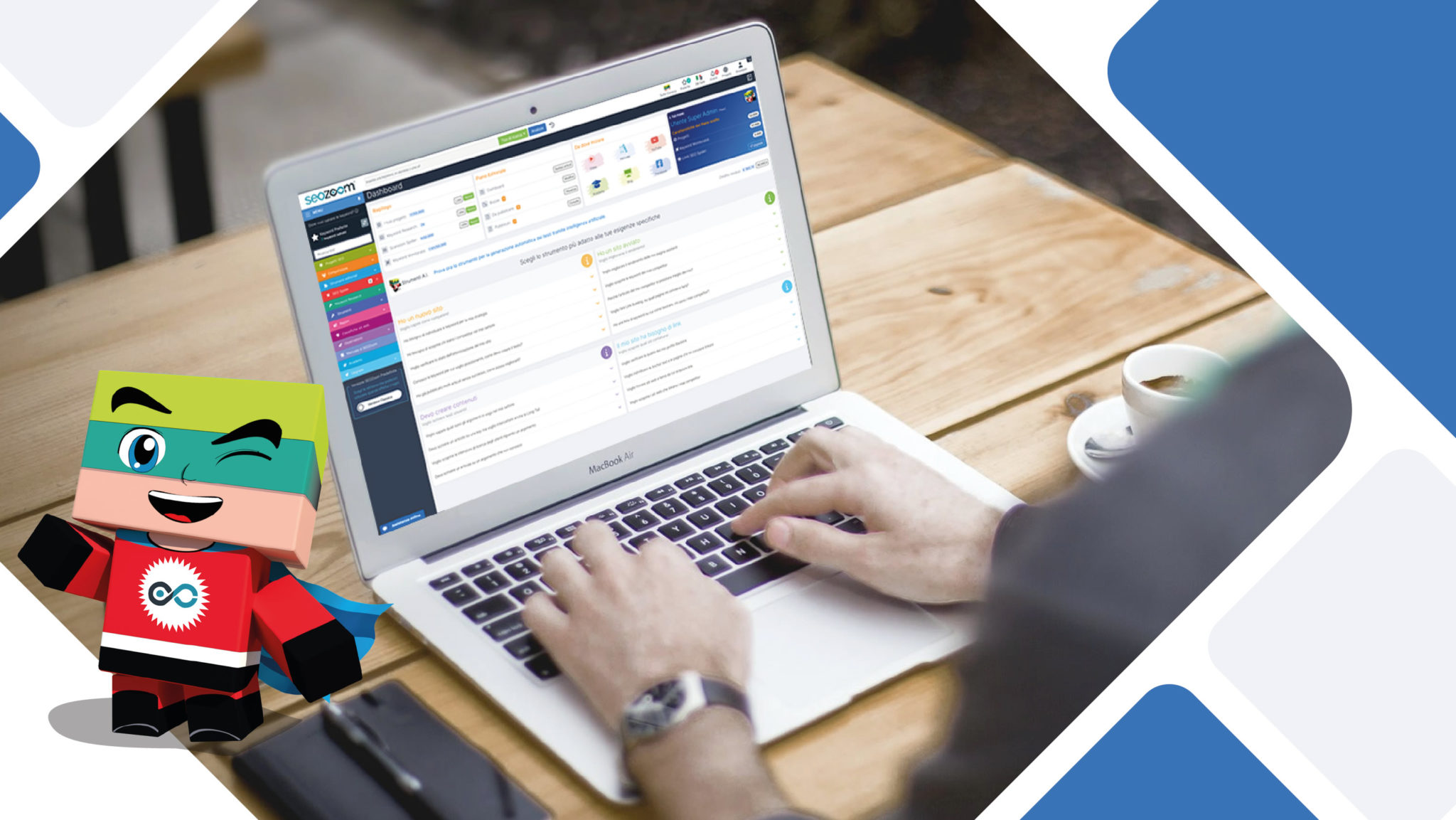 SEOZoom was "invented" by Ivano Di Biasi and Giuseppe Liguori, entrepreneurs and Web professionals.
After a decade of experience in software development (publishing titles sold in the large software distribution chain), Ivano and Giuseppe combine common passions and skills putting them at the service of the Web world.
In 2012 they founded the SEO Cube agency, which, within a few years, established itself on the digital scene specializing in consultancy and solutions for SEO strategies and working with important national and international brands, with clients who appreciate the professionalism, integrity and passion put into each type of work.
2014
The development of SEOZoom begins
After more than a year of testing and field experimentation, it was officially launched on the market on December 15, 2015: on its debut day alone, the suite received as many as 250 contracts, which today have become a hundred times more. In fact, the suite boasts more than 25 thousand active users in Italy alone and further growth prospects thanks to expansion into international markets with multilingual versions – already available thanks to the English (UK), French, German, and Spanish databases.
Currently, SEOZoom's working group consists of a team of professionals with various skills, who are involved on a daily basis in developing the technological innovation of the software, ensuring fast and comprehensive support for user requests, managing training activities and aspects related to brand communication.