SEOZoom

is a complete SEO suite
Analyze, monitor and enhance your website with more than 40 SEO tools.
SEOZoom analyzes SERPs, the users' search intents, and competitor web pages in real time to always provide you with quality information.
A revolution in
keyword research
Question Explorer is the only tool to search users' questions and discover related keywords
Discover all the questions that users search on Google to solve their need
View the related keywords that Google considers relevant and useful to meet the search intent
Find out exactly when and in which queries Google shows questions
Analyze what your users are searching for when they need to solve a real problem
Use the information and data to create more specific and useful content
Write content aligned with the real needs of people and Google.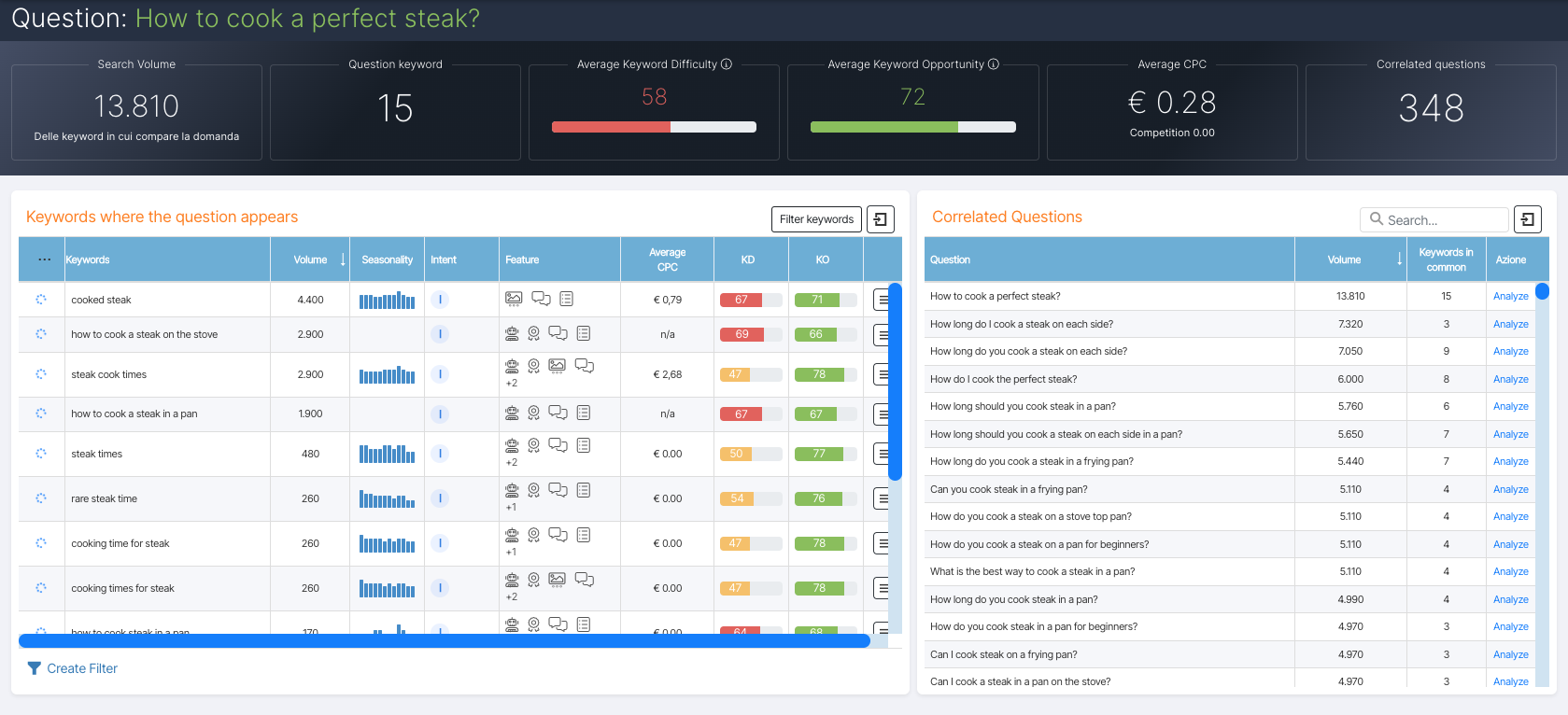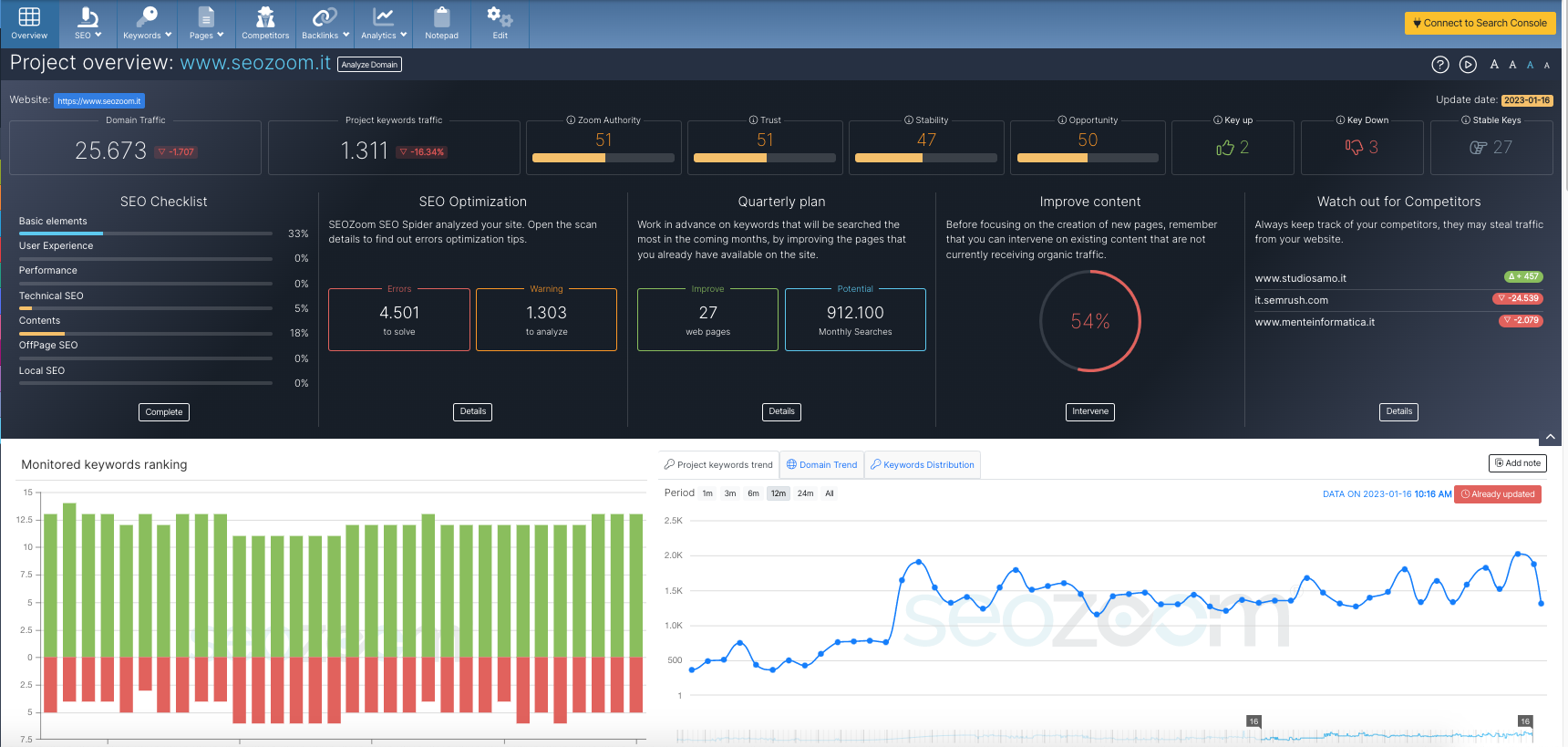 Monitor

your SEO projects
SEOZoom takes care of every important aspect
Track positions and SERPs
Find and fix any weak spot
Intuitive and easy to interpret metrics
Comprehensive audits and reports
Spy on competitors
Performance checks
Backlink analysis
Dozens of engines will keep tabs on your site's performance every day.
Keyword

Research
1.5 Billion keywords for your business
Clear and innovative metrics
Investigate your industry
Analyze your users' search intents
Discover new keywords
Find out what users are asking (FAQ)
Discover new topics to your site
Research seasonal and long-tail keywords
SEOZoom has the richest keyword databases for Italy, France, Spain, Germany, and the UK and discovers new keywords as you use it.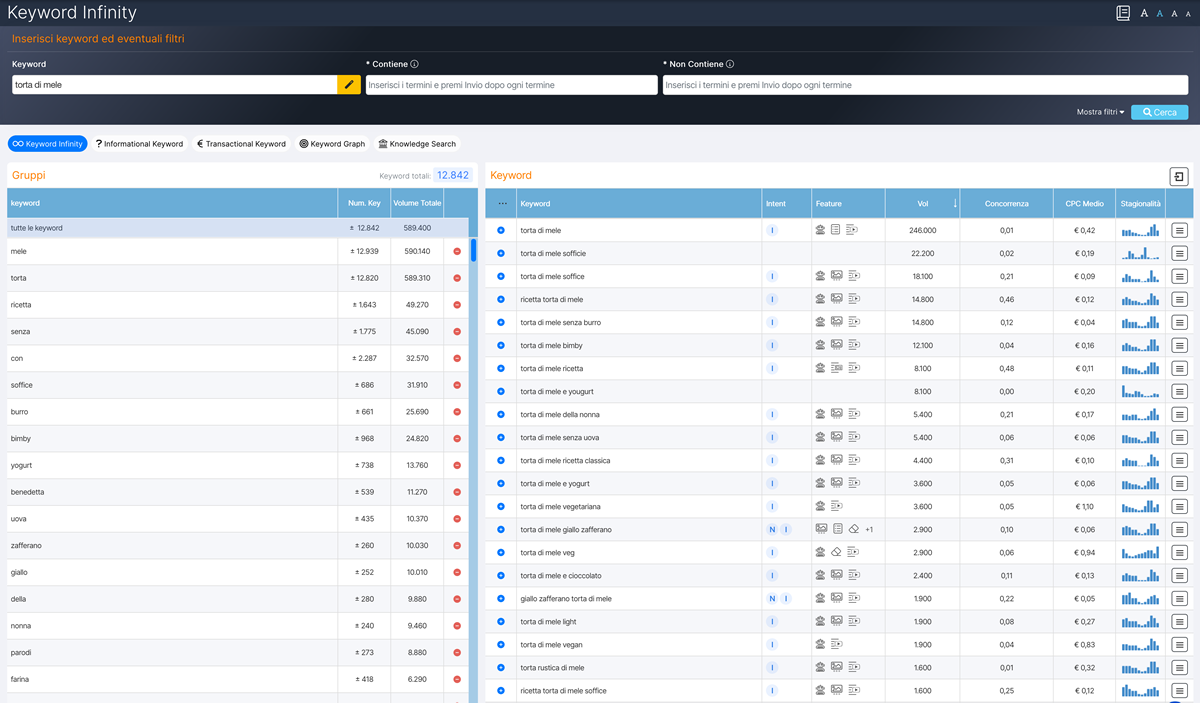 Look inside SEOZoom!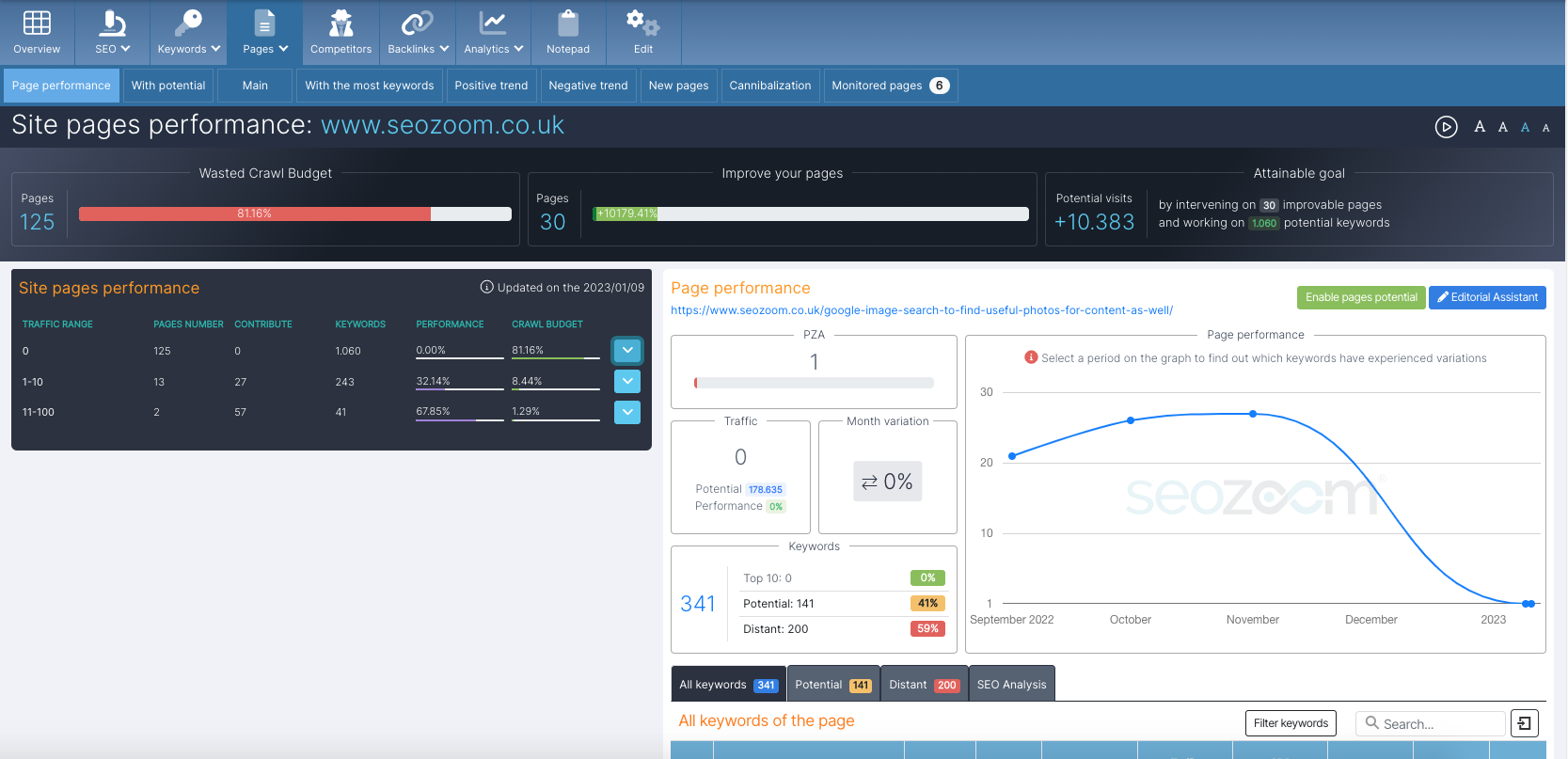 The global vision
Manage crawl budget for higher performance
SEOZoom helps you see the results you could get with minimal effort: be guided by the data to improve your content.
Optimize Crawl Budget, avoid any waste
Boost the pages that are the most profitable
Update and optimize content
Discover the potential of your web pages
Spy on competitors' strategies
Increase your earning opportunities
Latest from our Blog
SEO tips and news to stay updated on Google and strategies to improve the site
Visit our Blog