Writing from an SEO perspective has never been easier!
SEOZoom's editorial tools section helps you at every stage of writing content for a website: write competitive content and don't lose sight of what is important to users and Google!
Thanks to our tools you can find out the main terms for each topic, identify the main industry news, manage an editorial plan, perform OnPage keyword analysis and know the relevance of a term.
What's more, with SEOZoom's Editorial Assistant you can leverage Artificial Intelligence to support the creation of articles optimized for SEO and for satisfying the users' search intent, based on the analysis of competitors, keywords and relevant topics.
Write perfect articles
To rank well on Google, content must be useful, interesting, original and quality. With SEOZoom you can succeed in always writing texts that meet the specific needs of users and match the track appreciated by algorithms.
Tools for editors and copywriters
Whatever your role and need, SEOZoom will lead you to achieve your goals
Improve your work
Write optimized texts analyzing in real time the work done by competitors who are getting more traffic
Find the right tool for you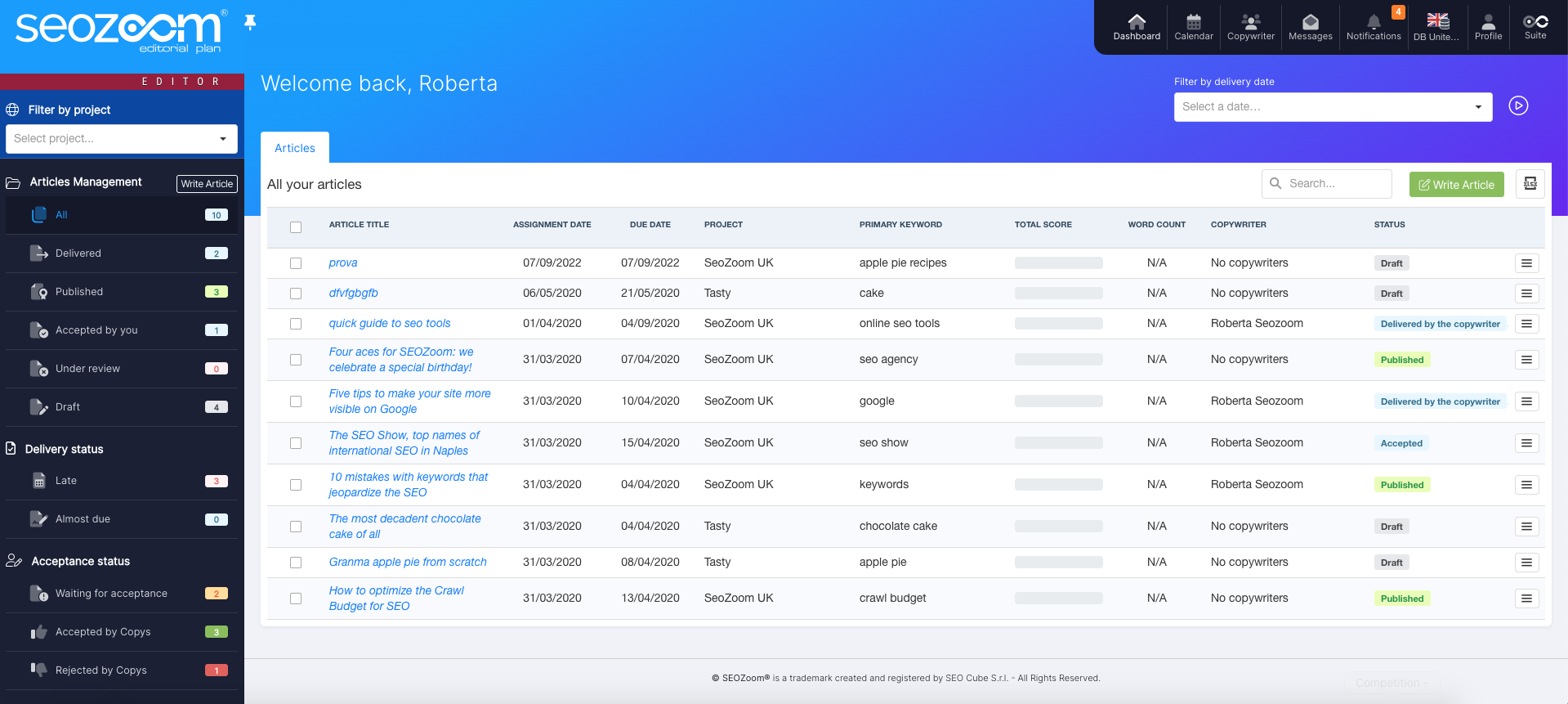 A comprehensive management system for editors
Coordinate and monitor all copywriters working on your project
Set up an editorial calendar effectively
Write new SEO-oriented articles
Boost all editorial content on the site
Discover article performance
Commission articles from internal or external copywriters
Monitor the results of copywriters connected to the project
Keyword Relevance Analysis