Strategy and planning, the foundations of a SEO project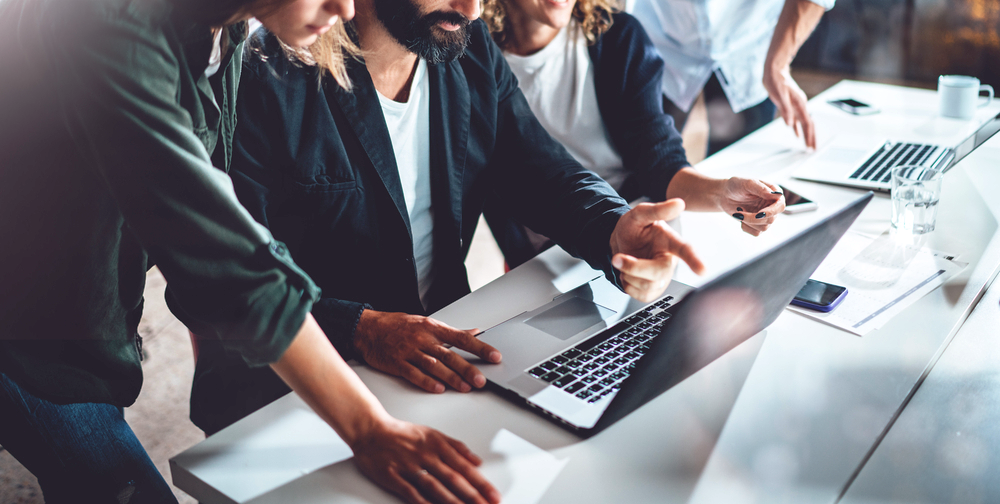 Which are the characteristics of a winning project? Sure, there could be a pinch of luck, but generally there are some peculiarities that we can define fundamental for every kind of activity, online and offline, like the right combination of strategy, planning, intuition and, most of all, work! In the SEO field no one can improvise, because the optimization activity of the different aspects of a website is something to develop over time, closely supported by the development team or whoever is actually working all the needed changes to enhance it.
How to manage a SEO Project
This preamble introduces a very sensitive topic, a.k.a the focused and more specific management of online projects, including through dedicated tools provided by SEOZoom. The platform allows to organize our projects by steps and areas, also to distinguish on a strategical level all the different goals we pre-setted so to succeed in defining and monitor our SEO targets.
Knowing how to choose all the right keywords to monitor
Only by studying and analyzing a project from a global point of view and, in greater depth, in each and every one of its details and specific point we will truly have "the big picture". For instance, it is fundamental to always monitor the keywords we have ranked for on a general level, but at the same time we cannot overlook the importance to specifically focus on a particular group of more strategic keywords, useful to both our website and the niche market we work in.
SEOZoom tools for the management of online projects
Maybe it is obvious to many, but it is always good to underline that not every keyword has the same weight and value in terms of practical benefits for the website; that is why it is fundamental to learn how effectively choose keywords to monitor, in order to promptly react on any virtual variation and not to be caught off guard by sudden droppings. Inside our suite there are multiple possibilities, like the benefits to enter a site in a dedicated project: whoever is managing huge and bulky websites, for instance, will have the chance to set multiple project for the same website monitoring different keywords at a time, while another valid solution is to use the suite's Sections Area to monitor the trend and performance of every single part of the site, such as specific categories of an eCommerce or a blog.
Overall view and specific focus
The benefits of using SEOZoom's projects management at its best are also very practical: each project's monitored keywords are strictly scanned every 24 hours, while the ones simply present inside the database undergo the scan process every 2-3 days (if they are bringing big traffic volume) or every 7-15 days (if they generate low traffic volume). Therefore, outside the project keywords' scanning times are very different and, considering that each page is positioned for more than one keyword, the basic analysis depends on the actual status of these scans and is more of a general picture, less precise than the project's one.
Build an effective strategy
Pay attention to always use these tools strategically, though: you could be tempted to add all (all!) of the keywords your site is positioned for, a choice that will assure you a daily scan, yes, but that at the same time risks to make study and monitoring harder to do, because it wastes attention on data of no use to your business too.
A compass to SEO activities
On the contrary, effectively register a website inside the projects area provides many benefits: the Pages section stands as fundamental compass for SEO operations, that helps us decide which optimizations to do and which truly are potential growth developments for our site, while with the "Quarterly Plan" feature you can arrange your priorities on the following working months, or – moreover – with the SEO Audit section we will be provided of a site's screening highlighting which aspects could be improved over time.
Take the best advantage out of your tools
Don't underestimate other useful tools, specifically "Plan Modifications" that anyone could use to create a virtual copy of a page before actually work any kind of edits on it: comparing before and after data, we will immediately notice if Google decided to reward or not our efforts, so to possibly recover the older version in the event of a bad results.
Analyze competitors and optimize the strategy
Most of all, though, the true stronghold of the SEOZoom's project area is the overall view it allows you to keep over time, both on our project and – not a bit less pivotal to our performance – on the competitors analysis perspective and their performances, to find out rankings, improvings and possible link building campaigns, to understand their strategy and display any keyword investment they have done, so to roll up our sleeves and successfully build a valid response.