Google supports online companies: now easier both the profile management and inventory Pointy
Google has been working for a long time to support small and medium-sized businesses that want to take advantage of digital channels: Google My Business tabs are probably the first example that comes to mind, but in recent months the tech giant has also worked on an online marketing manual for those who had to rebuild the business after the pandemic, and also made Google Shopping free so to increase the visibility of retailers and advance the development of special AI features such as the Shopping Graph and the partnership with Shopify. At the end of its International Small Business Week, Big G announced other interventions for this specific and delicate sector, with innovations that in particular concern the management of GMB and the possibility of uploading its online inventory.
Easier to manage and modify profile info in GMB
The first news is about Google My Business, that continues its work of simplifying the management of profile information already started last year: now, companies have more ways to change data viewed by users, without ever leaving Research or Maps.
In particular, you can now add or change additional details such as contact information and opening times, but also create local service offerings and schedule Google Posts to share updates directly from Search.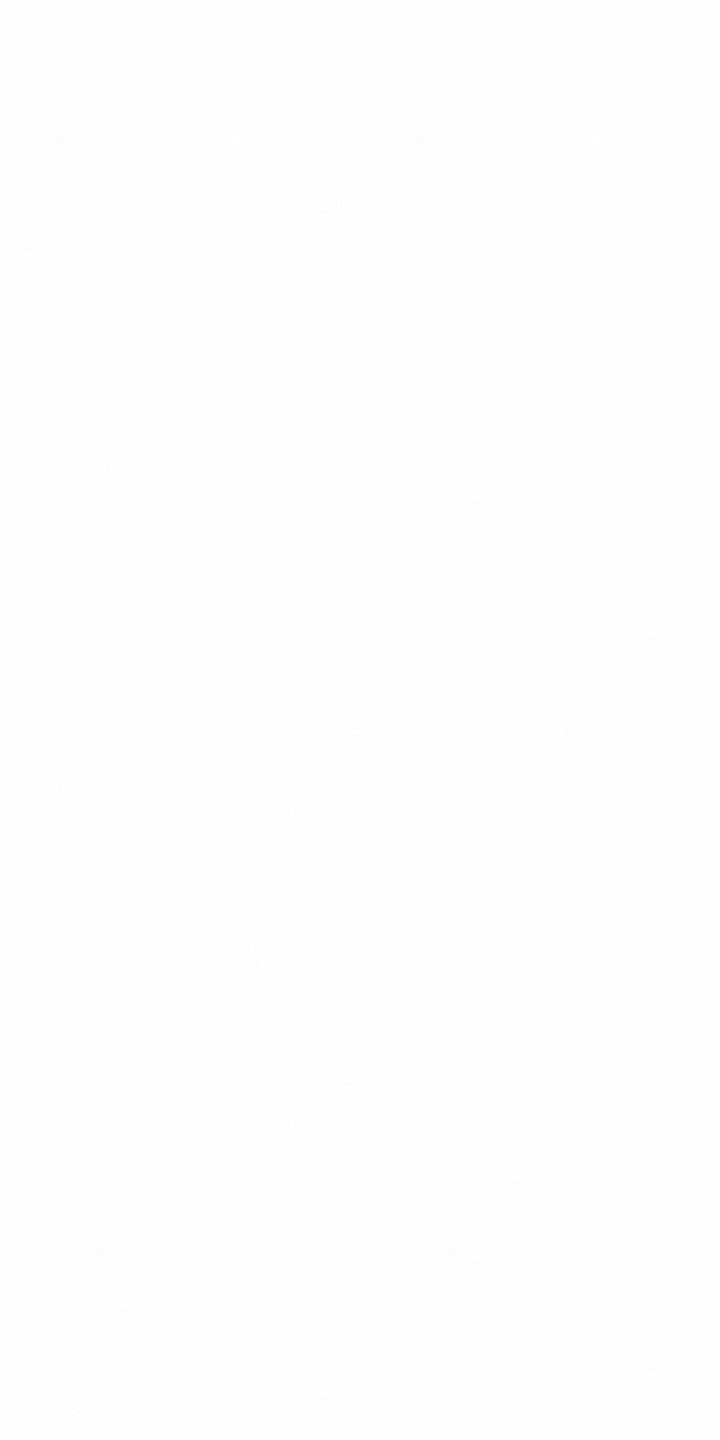 In his article, David Rohan, Product Manager of the company, explains that now it is possible "add details, such as contact information and opening times, and create posts to share updates, such as special offers or new offers, directly from Google Search", and also "create posts about upcoming events, including when and where they will take place, whether you are planning a reopening party or hosting an online tasting".
How Google My Business new services work
To use this feature and add these updates to your activity profile, you must first sign in to the associated Google account; from here, just type the activity name or "my activity" in Google Search, or tap the profile image followed by "Profile of your business" on Google Maps.
If the business offers local services – such as construction work, car repairs or hairstyles – you can now use the "Edit Profile" menu on Search to easily update the services offered and, if applicable, the local areas served. For beauty and personal care activities, there is the possibility to report "specialties such as eyelash extensions, box braids, curly hair, balayage, dreadlocks or beard trimmings".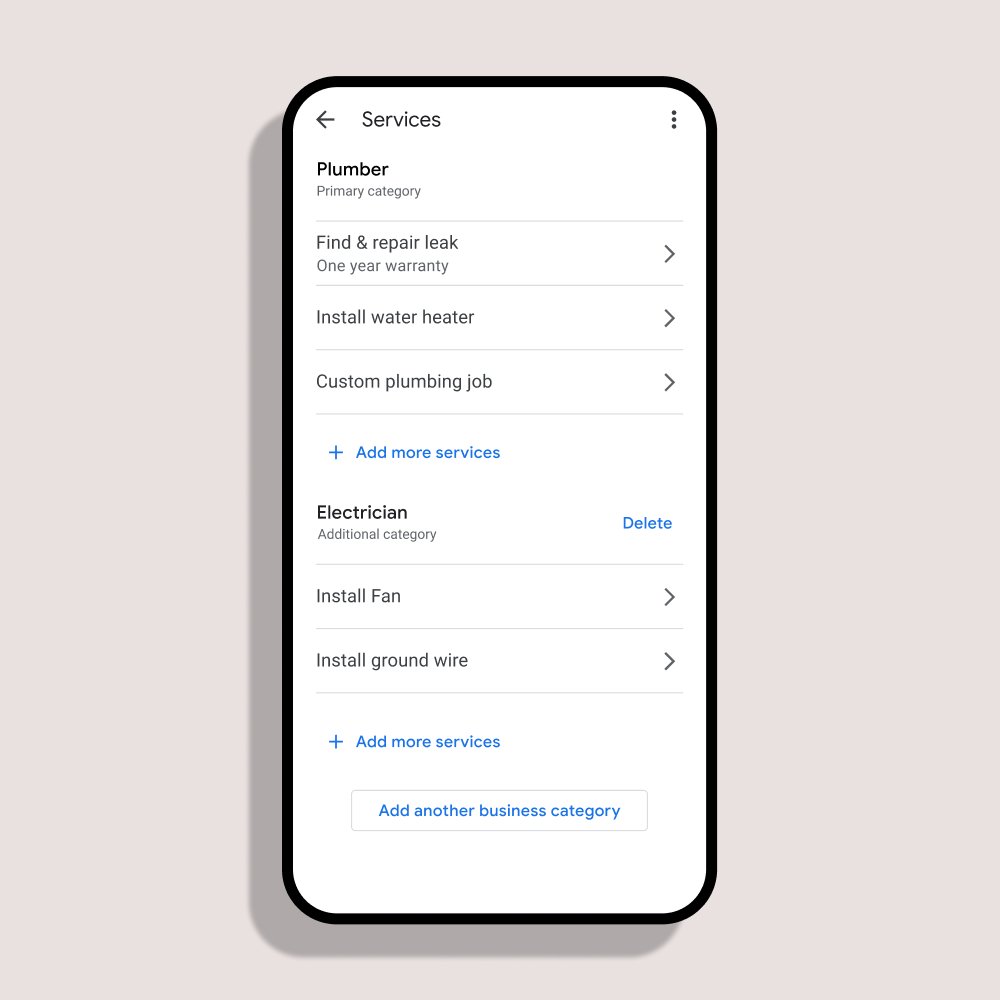 Those who have a restaurant or service business and work with one of the services partners of Book with Google, can now enable online bookings through the activity profile, directly from Google Search, and also view how many bookings customers have made directly on Google.
New opportunities for catering companies
For those working in the food sector there are other specific functions very interesting: for example, Order with Google allows food businesses to accept orders for the take-away and delivery service directly through the activity profile on Google Search and Maps, making it easier to help manage demand, reach new customers and turn Google searches into orders – even more important if we think that "Food orders on Google have increased by more than 230% compared to last year thanks to increased demand and new catering partners," as Rohan reveals.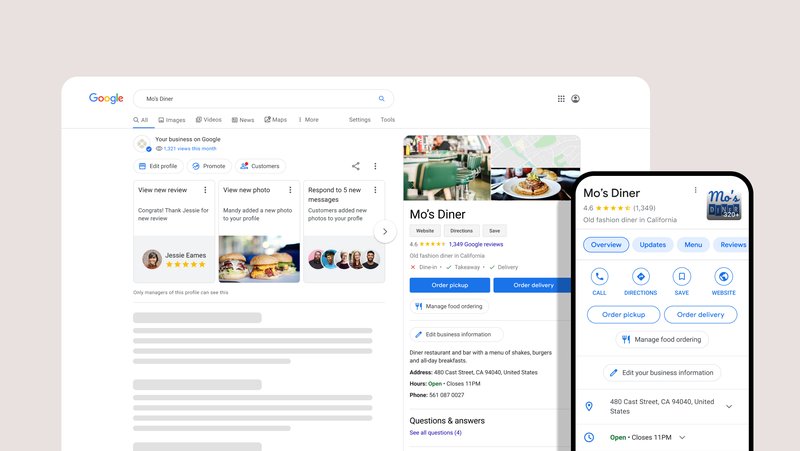 In addition, Google has added simpler ways to share the menu and allows a restaurant to stand out from competitors: now you can add menu items to the activity profile on Search and Maps, simply intervening on the entire menu or on the dishes in the foreground through the menu "Edit profile" on Search. These new entry points help food companies update their information and interact with customers directly from the apps they already use, such as Search and Maps.
Support to retailers
There are also several features designed to facilitate businesses active in retail trade, an increasingly dynamic field on digital channels.
According to Google, buyers are looking for more and more online products before going to the store and searches on Google for "who has" + "in stock" have grown by over 8,000% year-on-year; In addition, since March 2020 the searches related to online shopping and how to buy online have doubled all around the world.
Now more than ever, then, "companies must be discovered in more places, not only in the main streets of the city", presenting the tools designed to accompany this process. For example, Google worked on simplified integrations with Shopify and Woocommerce, "helping retailers quickly publish their product inventory on Google, ensuring more customers know what they're selling and where to find them".
Still with the aim of helping people to seize digital opportunities for their activities goes "My Online Business", the new Google Assistant Action designed to bring online a business in an easy, immediate and cost-free way. Thanks to this tool, to enhance your online business you will not need to possess specific digital skills, but just use the voice to find your business on Google Search and Google Maps.
Local opportunities and Pointy, new Google tools for companies
Then there are two specific tools designed to support retailers.
Here in Italy "Local Opportunities" has now debuted, a free tool that helps different activities with tailored advice: simply enter the name of the retail activity within the platform to receive personalized advice on how to improve your presence on Google Search and Maps; for example, you can get tips on how to respond to reviews or for uploading photos, or even offer customers simple contact modes, show the products and services offered, make appointments and much more, All in less than five minutes.
This resource is also available in the UK, France, Germany and Spain, and is expected to launch into more European markets, Middle East and Africa in the coming months.
Applying these indications can have a huge impact: according to Google data, in Italy "the complete profiles of the activity on Google receive on average calls more than 3 times higher than an incomplete profile".
It is instead intended (for now) only to eligible retailers in the United States the Google Pointy platform, which allows to obtain the automatic addition of all the inventory of products in the store to the business profile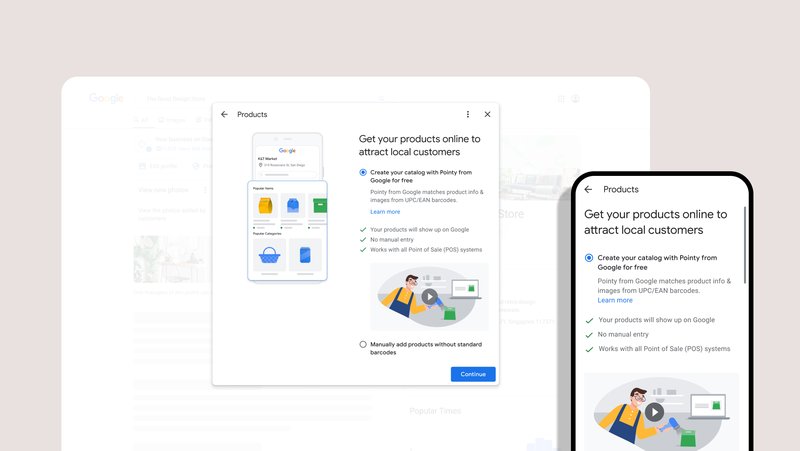 Pointy avoids the work of manual insertion of product details, which can be especially difficult for activities that have many products in inventory: during the scanning of items on sale in the store, the products are automatically added to the activity profile, so that potential customers can see what is currently available practically in real time.
Eligible retailers can obtain Pointy completely free of charge until September 30, informs the article.
Google acquired Pointy back in January 2020: the Irish startup had developed a dedicated hardware device that connects to a barcode scanner at the point of sale to extract the title, image and description of the product, that are directly added to Google.
The advantages of these initiatives
Having the opportunity to update a GMB profile from Search or Maps can make the task more immediate for business owners, who are therefore facilitated in keeping their audience updated on how it works and what the business offers.
Moreover, Pointy can be a useful solution for SMEs wishing to submit their online inventory, a factor that is becoming crucial for business because more and more consumers expect and use the option to "buy online, pick up in the store".
More generally, all the tools that can support the digitization of companies and help SMEs to build their online presence are now more decisive than ever (and can bring concrete positive results for the offline experience): it is interesting to note that according to a study by Euromonitor, for 2024 it is expected that for most purchases, 78%, will continue to take place offline; at the same time, however, 54% of the revenue generated by retail will be won by those exercises that have integrated digital in their business models.