Google My Business, the latest news on the showcase for local SEO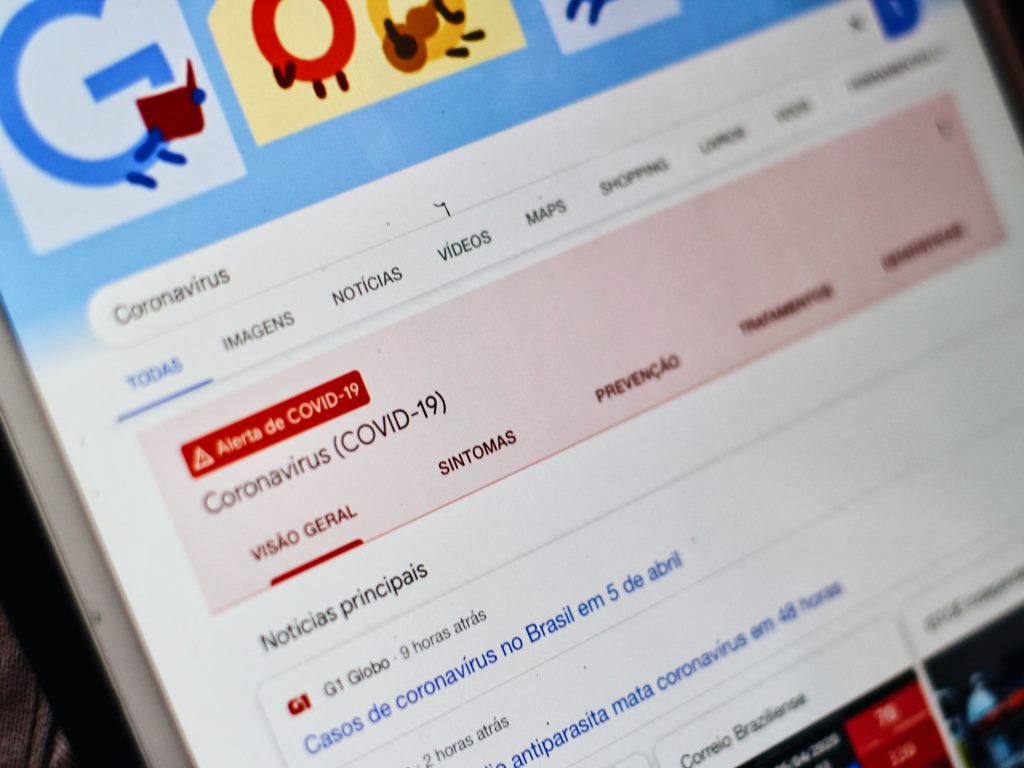 Are we going toward a paid Google My Business? It's been rumored for some years that Google's intention to launch a paid version of the online showcase for local businesses, which is proving to be an outstanding tool for local SEO, but this time there is something more official: is just one of the latest news in recent months regarding GMB, so here is a quick recap!
Google's warranty for GMB profiles
From the United States bounces the first relevant news: the Mountain View company has launched the Google Guaranteed program, a certification issued to companies that pass a screening and qualification process through Google Local Services.
Basically, it is a green badge with white tick that appears under the name of the brand in the GMB tab, which indicates immediately visible to users who are in front of a kind of special profile.
New paid program?
The news is that the access to Google Guaranteed envisages the payment of a monthly fee of 50 dollars, subject to the normal eligibility rules of the service, which include basic checks and licensing, and so the badge costs 600 dollars a year assuming the eligibility requirements are met.
As recalled in an article by Search Engine Land, Google Guaranteed was introduced in relation to local service ads to convey greater consumer confidence in the activities advertised, and has also evolved into a distinct program used to certify local business activities to be included in Google Home and Assistant search results.
So far, the Google Guaranteed system has been used in the category of home services and last year Google introduced a similar program for professional services called Google Screened, which could therefore be used for the GMB profiles of professional service categories.
To Google it is "an experiment"
In response to the article, a spokesman for the US company stated that the Google Guaranteed paid badge that appears on the Google My Business corporate profile is an experiment, remembering that Google "always tests new ways to improve our experience for our advertisers, merchants and users" and with "we have nothing else to announce right now" (a formula that does not address the issue and leaves open practically every possibility).
Constant interventions on GMB
In addition to the badge, in recent weeks Agostane Google has also worked on other aspects of its product for local SEO, with interventions aimed at both improving information for users and simplifying the changes by the owners of the cards.
Changes to the GMB profile directly from Search and Maps
It goes in the latter direction the ability to update the profile of each activity directly from Google products that you already use, and in particular to create posts, respond to reviews, add photos and update activity information directly from Google Search and Maps.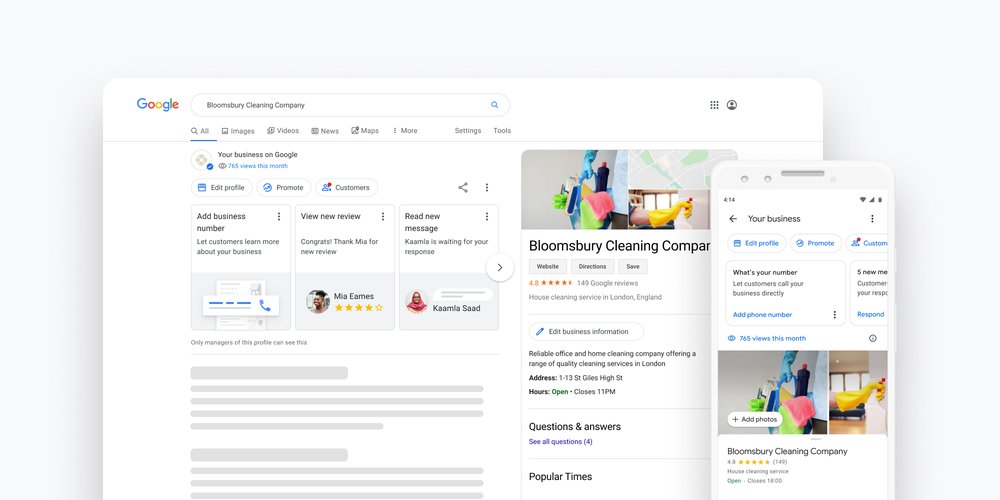 As explained in a blog post on The Keyword, more and more business owners rely on digital tools to connect with customers and keep business operations running and "when it comes to your company's online presence, it's important to give it your best". And only on Google My Business there are over 15 million changes made every month to company profiles, to which Big G wanted to offer a faster opportunity for intervention.
It is indeed very easy to proceed to make the changes and the first step is to log in with the Google account used to verify the activity. On Google Maps, simply tap the profile image in the upper right corner of the mobile app and select "Your Company Profile". On Google Search, instead – where this possibility is active since 2017 – you can search the activity by name or type "my business" to update the profile (currently this feature is available in English and will be extended to other languages in the coming months). New insights and info
Moreover, Google has announced that it is implementing other free tools on Google Maps and Search that will help you understand the performance of your business and get advice to improve your online presence, "whether it's adding information to your business profile, responding to recent customer reviews or using Google Ads to help your business emerge". For example, business owners and managers will see a revamped performance page with new information on customer interaction, with metrics updated on a monthly basis.
The addition of the latest change date to opening times
The other intervention is more aimed at users, that is the addition of the indication of the latest update of the opening times of the activity that appears at the bottom of the specific profile tab.
In this way, the people concerned can know more precisely whether the information reported is reliable and recent, especially with regard to professional activities and services that have been affected by the global pandemic.
Main 2020 updates of Google My Business
The badge is just the latest news in temporal order regarding the Big G service for those who do business, which – we have seen in other insights, as well – has inevitably suffered the backlash caused by the Coronavirus lockdown, losing clicks and impressions as well as physical stores have lost customers.
Also for this reason, in recent months Google has launched several features designed to help companies react to the pandemic by updating their GMB profiles with relevant information that affect their operations. Adam Dorfman on Search Engine Land reviewed what the new features are and how businesses should view them, also in light of the fact that users have returned to pay attention and rely on GMB, that is a powerful tool to manage customer expectations and support your business.
Temporarily closed

The introduction of a feature that signals to users that the company is "temporarily closed" (temporarily closed) was critical in the harshest period of restrictive measures against the Covid-19 to allow people to distinguish between a business that is no longer active or maybe stopped for regular seasonal closure and another that instead had suspended activities as a result of the pandemic. It could be a feature destined to remain, both in the eventuality (made all the warnings) of new future lockdowns and, more simply, to report temporary closures in the norm.
Removal of Google Post restrictions for business chains
The Google Posts feature – technically known as Posts with Google – allows organizations with GMB lists to update their knowledge panels with dynamic contents, such as special events, time changes, special offers or the opening of a new position.
Classically, Google did not allow chains (companies with more than 10 locations) to automatically post Google to multiple locations, but the scale of the pandemic has convinced Big G to lift this limitation to facilitate the communication of critical updates between this type of companies with multiple locations and their customers.
This function can be used strategically to promote sales, promotions and special events during the holidays or inform customers about the protocols provided for on-site security, but according to the expert may also return restrictions (and therefore it is better to take advantage of the moment).
New COVID-19 post type

COVID-19 emergency posts allow a company to post information on this topic and highlight it on the GMB profile. These posts are specifically labeled as information related to COVID-19 that affect your business and appear in a leading position compared to other standards (even temporally subsequent).
New attributes and location
Google has added new attributes for companies to report home pick-up and non-contact delivery, which have become essential for restaurants and retailers.
In addition, this information is shown very clearly in the company's knowledge panel, located above the fold, and Google notes their existence with a checkmark or an X that makes the attribute even more visible.
Update of the Local Service Ads attribute
Service companies, such as plumbers and home maintenance companies, have special requirements: for example, they need to clarify to customers how they will protect their health while visiting homes. Google has met this need with a local service ad attribute that allows companies to share this type of essential information, which help reassure customers about the measures taken to ensure a safe intervention.
Remote health care and information links on Covid-19
Especially in the period of maximum alert for Coronavirus, the health system needed to block unconditional accesses to emergency facilities and centres where possible; to meet this need, Google has allowed healthcare systems to share important links to online support options (telehealth) and contents on their GMB profiles to get information about COVID-19 without having to visit a medical facility, The European Parliament has been able to give some relief to the already besieged health systems.
Links for support and donations
Google has allowed companies to publish information on how users can contribute to support their activities, for example through the purchase of a gift card or a donation. These options are bound to stay, mainly because many production sectors are going through a phase of severe recession at a global level, and the support link system can be a means of leveraging the sense of community and receiving help from their customers.
Special hours of service
Until recently, companies offering special opening hours had no way of reporting them on their profiles, but in recent weeks Google has also supported these services.
An example – as we said in an article on how to optimize the Google My Business tab – is that of senior hours, openings reserved to elderly people only, but there are other cases of shops adapting their service schedules to meet the needs of customers with special needs.
Updated security features for maps
The Big G team also intervened on Google Maps to help people using the app find routes and schedules that can make the journey safer, for example by reporting a local train or a driving route that avoids crowds. The security feature also focuses on people travelling to sites where COVID-testing is performed19: Google Maps presents a notice reminding people to check the fitness and guidelines of the facility to avoid being rejected or causing further stress to the local health care system.
Visual contents on GMB
The use of these features related to COVID-19 should not, however, overlook one of the most important GMB features: visual content. Videos and images "speak the language of our visual era," says Dorfman and, for some time now, Google has been providing companies with the ability to upload such content to their tab.
At this stage, it may be important for companies to update the images, following some of these tips:
Concretely show the adopted safety protocols, for example with photos of employees wearing masks and gloves.
Show the measurements taken for customers, for example with images of people lined up at the entrance or at the queue at the cash desks in the marked spaces to ensure social spacing, or customers of restaurants sitting at tables positioned at the right distance.
A tip is to humanize the activity with smiling and welcoming faces, because "a warm smile also shines through a mask!"
You may also consider using videos to offer potential customers a tour of the facility, showing them how it is configured to offer a pleasant and secure shopping experience.