Is your SEO campaign not working? Here are 10 errors stalling it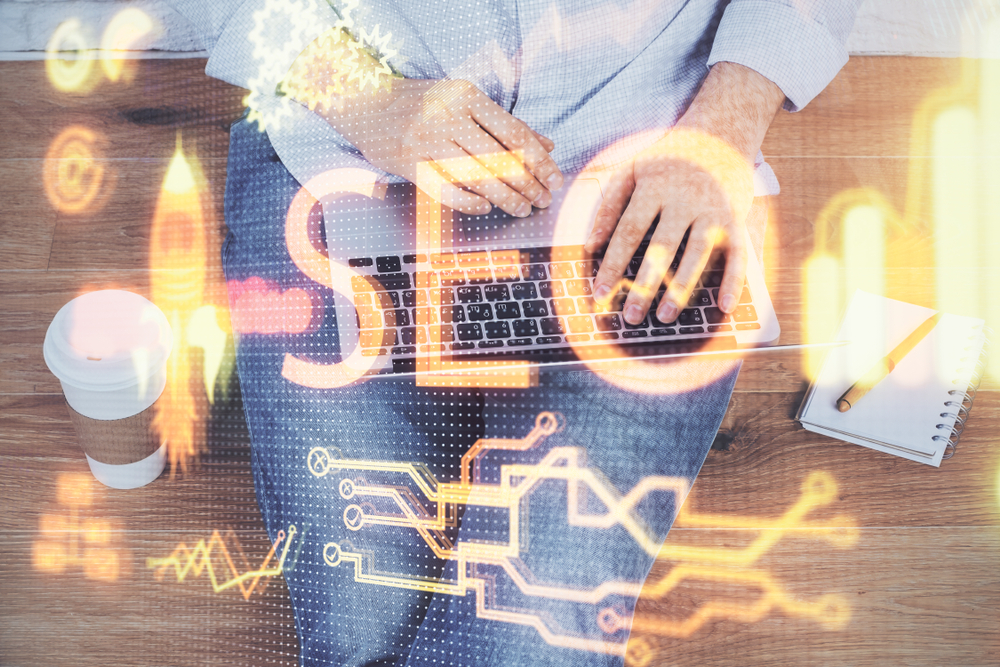 There were very intense weeks for whoever works on the SEO – sites optimization to better rank on search engines – field, not only facing the classic daily thoughts involved in any activity but also with the effects of the latest Google update, that delivered some headaches to many. Basically, never before like on this specific occasion it has been possible to verify the actual worth of the SEO campaigns and strategies and possibly find out what kind of errors blocked the growth of our projects.
Errors that can jeopardize the SEO campaigns
Unpredictable events are the norm of the working routine in every sector, and SEO errors are a kind of variable to always keep into account, as we daily recount on our virtual pages: there are though some failings and inaccuracies that could really make the difference between a winning strategy and a failure in the run for Google's top positions and, consequently, for a higher organic traffic and better performance.
1. Lack of quality contents
The first and most critical reason why an SEO strategy might not work is the total lack of quality contents on the site: a piece of advice that should not really surprise, given the kind of attention that also from Google they invite us to keep on this topic, as also confirmed by Martin Splitt in listing the 3 main SEO factors. On average, it is necessary to guarantee that brand contents are useful and usable, of high value for their own target.
To be sure that the website is publishing valid contents should essentially be mandatory both for the owners/managers and the SEO specialists working on it, because it is fundamental to provide to users the kind of pages that deserve to be seen, read and used. To present instead contents that are not original, with parts blatantly copied from competitor sites, articles full of grammatical errors and other bad habits of SEO writing could convince the audience to leave your site and never look back.
2. Lack of effective keyword researches
Tied to this first point there is another mistake that could lead to the failure of an SEO strategy, a.k.a the absence of a properly performed keyword research: as we already said on multiple occasions, this activity does not only mean to find out keywords among the ones with the highest volume, but it is a whole set of assessments to take into account that also include the analysis of organic competitors and the actual needs of the site and, most importantly, its users.
This means that we need to investigate and discover the actual search intent leading the people's interest toward a specific query, and try to optimize contents in order to effectively answer to this need.
3. Sites made of pages for each version of keywords
Compared to the past, Google algorithm is now capable to better understand the semantic and linguistic variations of the words: so for years now the strategy to create multiple and specific pages useful to intercept all the possible variations of high volume keywords is deemed pointless and ineffective.
Nowadays is much more useful to create a single content incorporating all these versions, each and every one correlated to the same topic as perceived by Google and, most of all, by the users landing on the page. This system should also avoid the risk of cannibalization of both keywords and pages, that makes the site harder to use and navigate and that generates uncertainties on the ranking too.
4. Shortcomings on user experience
Another boulder that could heavily impact on a site's SEO is represented by the poor care dedicated to the actual people's usability: the user experience is a key value in order to gain good results because, as we reported on many occasions, it is a set of interventions with the purpose to make the site easier to navigate and use and that affect both the time spent on the pages and the chance to see the user again on our pages.
It is pretty clear that sites with a high bounce rate or low values of dwell time could have worse performance on their Google ranking as well, and for that an SEO campaign that is focused on enhancing these aspects is not going to offer them any benefit.
5. Not mobile-friendly and not responsive site
Another theme we dedicated several insights to is the one about mobile navigation: not to optimize the site for mobile devices, not to have a mobile friendly site nor offer to the users a responsive design adapting to all different displays is surely a factor that can penalize the SEO campaign right from the start, other than making the site lose organic traffic according to the Google mobile first index.
Under the light of the new version of Google guidelines for per i quality raters, moreover, it is fundamental to pay attention to interstitial ads, that are very frowned upon by the search engine given the fact that they make more and more complicated the contents usability for people using a smartphone.
6. Errors with the multi-language version
During all of the several different events where SEOZoom staff has been hosted, we had the chance to analyze the problems of plenty of sites, often noticing a common difficulty to manage multi-language settings.
Simplier said, there are a lot of problems one can face when deciding to set a multi-language site: the most trivial of all is to mindlessly translate contents without proper attention to the quality of the texts, but there also are some issues with hreflang values, conflicts within the source code of the pages, wrong links in the hreflang and so on.
All factors damaging both the site and SEO strategy, and that should prompt us to a conclusion: if we are not able to optimize a multi-language site, it is always better to only leave the original language version and to focus on enhancing these results.
7. Problems with the backlink profile
From onpage optimization to the offpage one: a site's backlink profile has fundamental value both for the ranking and for our survival concerning the evolved interpretations that the algorithm applies to the links. The most immediate reference that comes to mind is obviously the hurricane that unleashed right after the Penguin update, that started a true and proper battle against spam links later further carried on (even if with less intensity).
In this sense, it is crucial to optimize our link building campaign, by performing it in a strategical way and trying to limit the errors that could lead to Google penalties, possibly evaluating how useful it would be to use the disavow links tool.
8. Not paying any attention to the Google algorithm's updates
If up until now we actually talked about problems linked to site's factors, the next ones will directly refer to the strategy that moves the whole SEO campaign. First mistake is not to keep up with Google and its algorithm's updates, that constantly generate changes able to substantially impact the search results of sites.
In just a month since the beginning of this new year we already had one major broad core update, with which the search engine spiced things up a little with the queries in the light of new (and always mysterious) reconsiderations about the famous 200 ranking factors. That is why, right from the early setting stages of our SEO strategy, we need to always be flexible and ready to fix the aim after any news from Big G's headquarter, that is the final target of this activity.
9. Obsolete and not updated SEO strategies
From our previous point also comes another error that can jeopardize the SEO's success, i.e. to activate campaigns based on not that up-to-date or straight obsolete tactics, absolutely not in line with the latest trend recommended by the international community or officialized by Google's guidelines.
As surprising as it can sound, there still are a lot of so-called specialists that recommend to their clients the kind of strategies based on mutual links, contents full of keyword stuffing, link building campaigns using manipulative or perfect-match anchors, or strategies that do not intervene on technical details to enhance the URL structure or to best set the robots file.
And as much as Google can sometimes pretend not to see some elements and then make several spam sites succeed in ranking, using these techniques all together almost means to boycott the project from the start.
10. Expecting results too soon
Even patience is a pivotal talent for whoever tries to achieve the best possible results with SEO campaigns: in order for us to start see some practical and long-lasting effects for the efforts we put in the job we should consider at least a 3-months-long waiting, even if some encouraging signal could appear earlier than that.
The SEO is a medium-long term activity, needing the right times of planning and gathering of data: only by complying with this mindset we can avoid to be tempted to deem as failed a campaign little after a few weeks or to compulsively change the site's technical aspects without waiting to figure out if the previous edits could actually be winning.