SEO Checklist, a compass to manage site optimization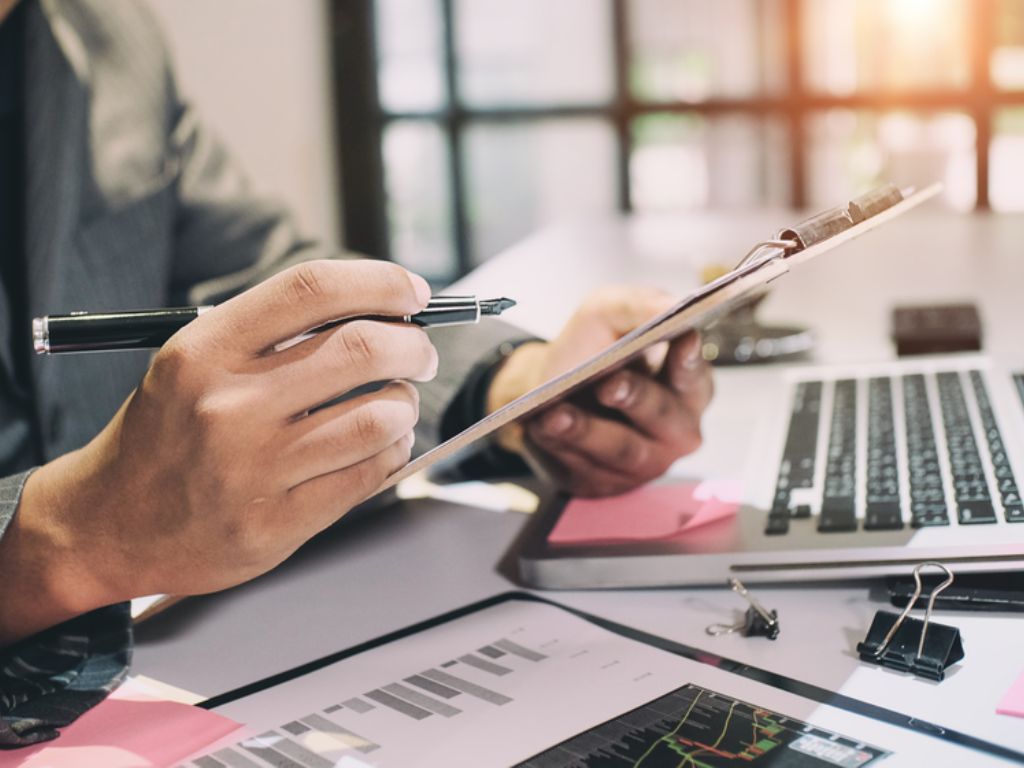 SEO is a simple, multidisciplinary subject in a complex and variable ecosystem, we often repeat: more in detail, it is a broad subject, also increasingly defined by experts and practitioners as a set of experiences, an ecosystem, a mix of activities that intertwine to achieve the coveted goal of visibility. In short, doing SEO means having a multichannel and multitopic strategic approach, because you can no longer proceed by single and unconnected optimization interventions, but you need to work toward the single goal that must be the satisfaction of the user's search intent and the achievement of the quality required by Google. In fact, every optimization starts with strategy planning, and being able to rely on an SEO checklist with all the interventions listed in order of priority can certainly make a difference in achieving the goals and improving the site.Here, then, is a quick guide to compiling a comprehensive SEO checklist, which we hope will be useful in making the work of analyzing a site smoother for an SEO specialist or corporate IT teams.
What is an SEO checklist
An SEO checklist is a list of all the optimization actions that are necessary for a site of any kind to attract more traffic and customers from search engines; it is a precise and detailed list of actions, which allows you to trigger a routine process of checking on the status of various activities and always stay abreast of the reference context, competitors and even Google updates.
As we said, today more than ever SEO is a broad discipline in which it can be easy to get stuck or lost in the details, which moreover can also have relative or minimal impact on performance goals. In this sense, even the canonical distinction of the three main areas of interest – onpage, onsite, offsite – serves only as a simplification of the activity, but it is not to be interpreted as a distinction between those that are parts of the same whole, because SEO nowadays has a very strong technical soul and an equally strong strategic and multidisciplinary soul.
Therefore, the SEO checklist is the right tool to not lose our compass in this scenario, but rather always count on a charted path that leads us toward the desired goals and results, with a top-down approach. This document contains a comprehensive checklist to create an SEO strategy built on a solid foundation and customizable according to the real needs of a site: from essential and basic activities to the management of off-page signals, from the most technical parameters to aspects related to content creation, an SEO checklist serves to accompany the overall optimization work of an online project, verifying at each stage that the site respects the best practices for visibility and that there are no errors or obstacles that block its results.
What an SEO checklist is for: the features and the right approach
To be effective and really useful, the checklist must meet certain requirements, and in particular it should be complete, productive and understandable, and it is easy to see why. If it is not complete, a checklist cannot allow you to find out all the problems on a site, from technical to content problems; having a guide and setting up a proper workflow then allows you to make the work productive, because at any time you can check how much has already been done and how much is still to be done. Finally, if it is not easy to read and follow, the document is likely to be a failure, and so is subsequent analysis.
In general, then, the SEO checklist is divided into sections covering the main areas of interest of the site optimization work, from the first step to the most complex interventions, so as to start the most effective and useful workflow for our strategy. The classic division includes actions on:
Basic SEO concepts.
Technical SEO.
On-page SEO.
Content.
Off-page SEO.
For a holistic SEO strategy, it is important to focus on all these aspects, trying to follow best practices in each area in order to implement a valid workflow and immediately identify-and just as soon fix-any problems and errors, with the goal of maximizing the chances of search engine success. However, it is useful to remember that it is not necessary to implement all the points in the checklist and that the management of interventions is still to be evaluated – also in terms of priority – according to one's needs, contextual situation and, last but not least, experience.
The benefits of an effective SEO workflow
The checklist, therefore, is a tool to simplify online project management by providing an overview of the basic workflow covering the main aspects of the site. From a practical point of view, this approach allows for concrete benefits, because it helps us set up a more analytical approach and a real framework for identifying and solving problems.
Indeed, today more than ever, digital marketing involves a vast array of channels: search engines, social media, display ads, e-mail, mobile apps and more. Tracking all these aspects is a complex effort, which automated tools can simplify and optimize.
Having the workflow under control also allows you to more quickly identify what might be the critical areas to focus on or those that are yielding the least positive results, to fine-tune an effective and more targeted growth strategy.
It is here, in this mode of management, that the use of a systematic SEO framework becomes strategic to identify which are the critical points and the real problems present on the site, which negatively affect organic performance and require a prompt response to avoid losing too much traffic and visits.
When we notice a fluctuation in keyword rankings, says Paul Schmidt, author of an in-depth paper published in searchenginejournal, the first common reaction is to look for an external cause such as a Google algorithmic update or in an error in the algorithm itself, especially in the case of slumps. This mindset is too simplistic and short-sighted because it does not allow us to find out what the real reasons for these swings are, and thus does not allow us to replicate successes or worse, to avoid repeating mistakes made.
The 4 forces affecting SEO
In fact, there are (at least) four major SEO forces and factors that affect our organic performance: knowing them – and putting them into a framework – will help us identify and solve key problems more quickly and get back on track.
According to Schmidt, the four major types of forces are: algorithmic, technical, seasonal, and competitive, and we will now look in detail at what they mean and how to improve.
The effects of algorithm changes
We mentioned it earlier as one of the most well-known causes: changes to search algorithms can actually affect organic site performance. This includes Google core updates, but also smaller updates, the spread of SERP features (which affect the visibility of organic results on the page and sometimes reduce the number of results shown on the page), increasing the percentage of listings on a SERP for certain topics, and so on.
Our first task is to diagnose the presence an algorithmic problem by identifying the date of the increase or decrease in traffic and verifying whether there have actually been any updates or news signed by Google during that period. The site trend graph in SEOZoom is useful for this purpose, because it shows on the X axis the highlights related to algorithmic changes.
Immediately after that, it is a case of checking for reports in Google Search Console and, in particular, whether our site has undergone a manual action due to some violation of Google's guidelines. The third step-if the previous one was unsuccessful-is to understand whether the fluctuations might be due to any new SERP features introduced by Google, and here again SEOZoom is useful to us thanks to the new features of analyzing the visual and structural composition of each SERP.
Having established the temporal sequence of sudden change in ranking (with related decline or gain of organic traffic), also helping us with the Time Machine to analyze a more precise period, we can have the useful information to understand "what happened" to the site.
For example, we can find a correlation to Google's core updates, identifying the severity of the problem and looking for strategies to intercept the search engine's (and users') favor again in the light of the new evaluations taken over by the algorithm, studying, for example, whether the reconsideration predominantly concerns onpage or offpage factors.
If we do not find a time match, on the other hand, we must first rule out that there are particular penalties in place (and if so, correct them), or look for other possible sources of problems.
Technical issues

The second "force" mentioned in the article concerns technical interventions made on the site, which almost naturally impact performance. We may, for example, have added a new content category, or unified two sites into one domain, or performed a switch from unprotected to protected hosting.
To diagnose the presence of such a problem, we must first establish a time sequence for technical changes (front-end or back-end) made to the site, using the annotations in Google Analytics or the log files of changes in our CMS as a trace. Schmidt recommends regular monitoring:
Design interventions
Domain consolidations
Large-scale content additions or deletions
CMS transitions
Hosting transitions
Large marketing campaigns.
If time analysis suggests that the drop is due to just such an issue, we need to roll up our sleeves and take action to correct it. There are many possible sources of error, so we should perform technical SEO audits to pinpoint the exact cause, starting with a crawl of the site with a crawling tool such as our SEO Spider.
In particular, we need to check for problems such as:
Broken links and 404 error pages, which can occur naturally over time, but becomes critical if large sections of the site are broken.
Temporary 302 redirects or long chains of redirects.
Excessive presence of pages with low quality or thin content, to be redirected or consolidated to other resources if they do not provide ranking, traffic or conversions.
Presence of duplicate content, to be resolved with rel=canonical or no=index to make each page submitted to Google unique.
Important pages of the site blocked via robots.txt file.
Site structure and distance from home of most important pages: if more than 4-5 clicks, information architecture needs to be rethought and redesigned.
Matters of seasonality

As we know, seasonality also affects the performance of a site, whether eCommerce or information, and we have had sensitive confirmation of this with the upheavals caused by the Coronavirus effect on organic searches. While Google Trends remains a useful tool for identifying seasonal search trends for our target topics, SEOZoom's Trend Prediction feature is even more accurate in indicating updated search volume, while also using the suite's other tools that anticipate known seasonal changes.
The goal is to deliver the right message to the right audience at the right time, being able to offer users what they are looking for or need exactly when they want it and possibly even adjusting the site to the most appropriate seasonality.
The role of competitors
Sometimes, our declines are simply related to the growing performance of a competitor, new or strengthened: a competing site entering the market, a merger or acquisition; sites that, while not direct competitors, compete on the same keywords; increased paid media cannibalizing a greater share of clicks for target keywords.
The key to understanding whether we have a competitive SEO problem lies in analyzing the overall market context, starting with a better awareness of the macro trends affecting our company, complementary and substitute products, and the buying behavior of our buyer.
Then we will need to perform a comprehensive competitor analysis, examining the strengths and weaknesses of our competitors and individual factors on the page, possibly also relying on SWOT analysis applied to SEO. The main reason why our competitors outperform us, for onpage factors, is because they have better or more and well-organized content on their site, so we need to study these elements as well and target our work accordingly.
No less important is then to evaluate the backlink profile of our opponents, to find out the quantity and quality of links targeting their sites and try to equip ourselves appropriately to compete better in the SERPs.
SEOZoom SEO checklist, the workflow to optimize our strategy
In short, setting up a sound SEO strategy today really means working on a multiple set of fronts, which also require different and diverse skills, and an SEO Checklist to be ticked off for each project we work on can become a crucial tool for simplifying tasks and not losing focus, whether we are working only on a personal site or operating as consultants for multiple SEO projects.
In any case, in fact, this commitment can be onerous and we must be careful not to forget anything: every little aspect, every little attention could make the difference for our or the client's project, but despite the diligence sometimes something could be missed.
Therefore, to meet a widespread need among many SEO professionals, we came up with the idea of creating a Tool, within the project area, that allows you to keep track of everything that has been done for each website and what is still outstanding.
When designing this tool, however, we thought about what added value we could give it; a simple checklist would be useful for professionals, but what about the less experienced? How would they react when reading a list of activities to be performed? What if those activities were completely outside their own know-how?
From these considerations we came up with the final version of our new tool, not only a checklist for the more experienced but also a real handbook accompanied by explanations, texts, videos and resources for the less experienced to read to also help them learn some aspects of SEO that they had not yet considered. Our goal has always been to provide a tool that would allow our users to grow, not only with organic traffic, but also professionally by sharing information, ideas and know-how.
How the SEO Checklist works: areas, interventions and tips
In fact, the SEO Checklist section presents a list of actions and checks that guide us in the development of an SEO project: the workflow is divided into categories, starting with all the basic checks that need to be done on any website, such as configuring Google Search Console, Google Analytics, and other basic prerequisites in order to get off on the right foot.
In detail, the sections of the checklist are:
Basic Elements
User Experience
Performance
Technical SEO
Content
OffPage SEO
Local SEO
For each element of the SEO Checklist there are two buttons: clicking on "Info" opens a window explaining the relevant topic, while the second button varies depending on the type of activity, and in some cases it might suggest an action on an external page, such as to configure Google Analytics, or refer to the specific section of SEOZoom to take direct action on the point under analysis.
The SEO workflow has been categorized starting with all the basic checks to be done on any website such as configuring Google Search Console, Google Analytics and other basic prerequisites to get off on the right foot.
Some items in the checklist are freely checkable, while others (recognizable by the faded color font) are automatically checked when the conditions within SEOZoom are met: for example, automatically linking Analytics to the project will trigger the checkmark immediately.
The categories on the left show in real time all the items that have not yet been managed in the red circle. Clicking on a category shows all the items to be managed. There is really a lot of information and it is all very useful so that you do not forget anything at all and improve your websites smoothly.
One step further: a technical SEO checklist
We have integrated the SEO Checklist with our SEO Spider so that they communicate properly: basically, by starting a scan with the spider, the problems that are later solved will be automatically highlighted in the task list.
In this way, we can make it easier to manage technical SEO optimization tasks, and thus the main site improvement processes and operations that do not directly concern content, but structural and technical aspects, by having a diagnostic and operational SEO audit style document that defines the health of the project and identifies problematic factors, critical nodes, and general areas for improvement.
Technical SEO is used to ensure that onsite implementations do not harm visibility on Google Search, rather they can improve the search engine's assessment of the site, especially if performance is geared toward maximum efficiency. The difficulty, of course, is figuring out which area needs intervention and what is the best sequence to handle the various analyses, without getting lost in sitemaps, technical errors and other elements in a confusing way. This alone serves to explain the importance of a checklist, which can be the compass to follow in order to work professionally and to keep track of the complexity of the operations, verifying as mentioned at all times where we are in the work.
The three phases of technical interventions
A consistent approach to technical optimization is to identify three phases, as a valuable Distilled article explains, and to be precise outcome/cause/issue.
A concrete example is as follows:
Outcome – A relevant content of the is not indexed by Google.
Cause – URLs are not scannable by crawlers.
Issue – Sitemaps have not been uploaded to Search Console.
Such a defined framework makes it possible to understand the error, define its cause and effect, and, most importantly, identify the possible solution quickly.
Technical reasons that cause site traffic drops
Broadly speaking, we can simplify and say that there are 3 macroscopic reasons that can cause drops in organic traffic that result from technical problems: good content that is not indexed, content that fails to rank for desired keywords, or content that does not rank well in search results.
In addition to our workflow, then, we can also refer to the excel file created by the Distilled team to offer a more specific technical SEO checklist of onsite optimization interventions, which comprehensively and effectively flags all the possible problems we might face without having the various steps overlap and make the checks redundant, slowing down operations.
This is a useful template to read to understand how to set up an SEO checklist effectively to improve the technical aspects of the site, valid because it examines all the areas that we need to examine in this activity, broken down to address the three reasons we defined earlier. In short, if we want to get to work analytically to check the health of the site, this is a good tool to refer to.