Four steps to build an effective e-Commerce today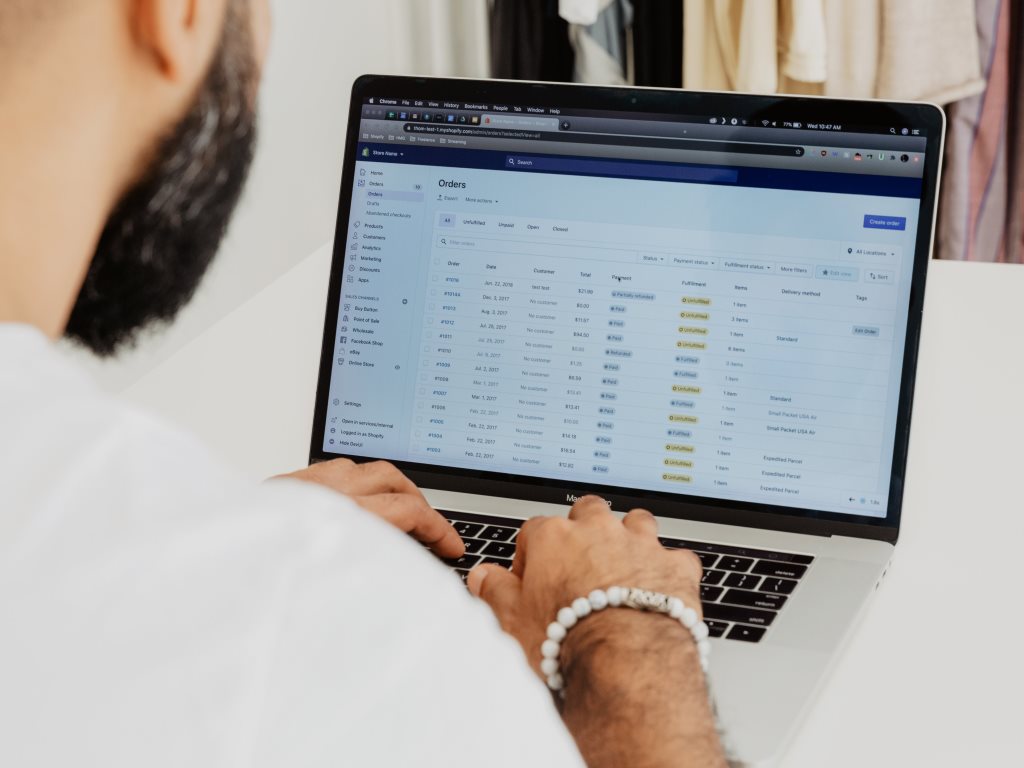 E-commerce is one of the most dynamic and rapidly growing sectors in the world and the pandemic has given a boost to online purchases of Italians: before the lockdown, in Italy the average digital spending was about 6 euros out of 100 total retail – while the average in other markets such as UK or France was already 15 or 20 euros – but in a few months Italian online consumers grew by 2 million units. After providing general advice to those who work in the e-commerce sector, Google publishes a quick guide dedicated to those who want to take this opportunity and bring their store online.
The importance to bring a shop online
The guide, published on the Italian Think with Google, is signed by Fabio Ercolani (Head of Business Marketing and Strategy & Operations Italy) and Laura Bartolini (Marketing Manager BTB) and it starts with the considerations on the increase in the use of online shopping caused by the closure of shops during the lockdown period, which has generated a change in the purchasing habits of Italians.
According to the two Googlers, "49 percent of Italian consumers said they prefer to buy online most of the products they need", and more generally Netcomm estimates allow us to talk about a real "boom in digitization" lived in our country, where online consumers have risen over 29 million units (basically half of the inhabitants of the Boot).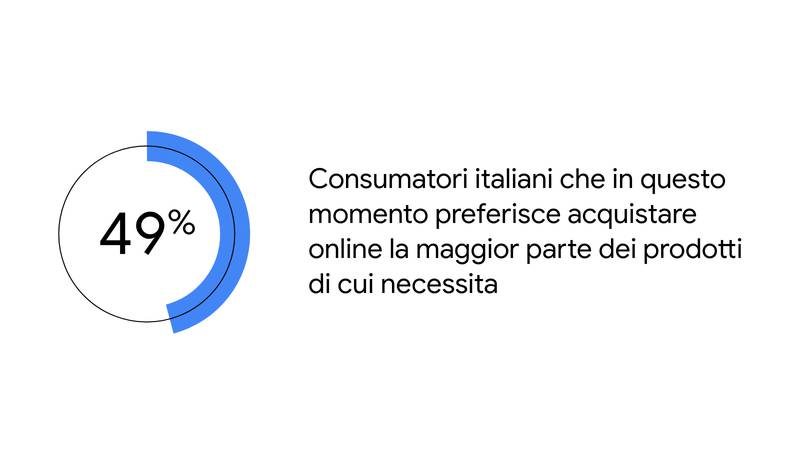 There are also other interesting aspects: 36 percent of people say that "they will continue to shop online even when things get back to normal", and the general forecasts speak of a growth of the entire sector of the 26 percent.
New habits of online consumption
As pointed out by Roberto Liscia, President of the Netcomm Consortium, by now talking about ecommerce customers "is reductive, as the consumer pays less and less attention to which channel to use" because "its unique interest is to satisfy one of its needs and wants to be able to consider seamlessly all channels, which it considers complementary to each other".
So much so that, says Liscia, "one could say that eCommerce today is almost an obsolete term, which can no longer be placed in antithesis with physical commerce, but considered on the contrary a form of everywhere commerce".
Google supporting companies
For this reason, too, it is crucial to be present on the Web and be discovered by customers to have new opportunities for profit; Ercolani and Bartolini emphasize that "having an online presence is not a prerogative of large retailers" and that digital tools are also available for local shops and small and medium-sized enterprises, which can exploit them to meet the new needs of the augmented audience.
And just to small retailers (whether they have only a physical store or already an online store, but perhaps have not yet considered all the opportunities offered by digital) is dedicated this guide that, thanks to the Google for companies tool, can help a shop to improve its presence on the Net or to build it from scratch, bringing online the activity in a few simple steps.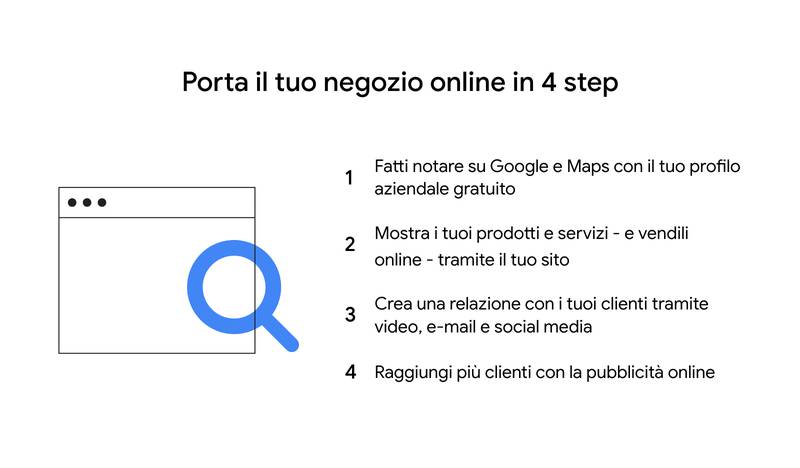 Being found on Google is the first step
According to a study by Google and Ipsos, 88 percent of "consumers who bought in physical stores in Italy in 2019 confirmed that they had previously done online searches" and the resumption of commercial activities after the end of the lockdown "the near me search term is constantly growing", as also said in previous days talking about free Google Shopping coming to Italy and Europe.
Before even thinking of entering a store, in fact, "consumers search information online such as location and opening times, the availability of products and the purchase options available, such as collection or delivery".
It follows that the first step to having an online presence is to create an activity profile on Google My Business to be visible (at least) on Google Search and Google Maps: thanks to the free tool "you can provide directions on how to reach the store, update opening times, get reviews and post photos and messages", and it is also possible to enter the website address.
Building an effective website
Once completed the first step and ensured the presence on Google, it may be useful to create a site dedicated to its products and services – for those who do not have technical skills, explains the article, you can "use some useful tools to create your showcase and sell your products online".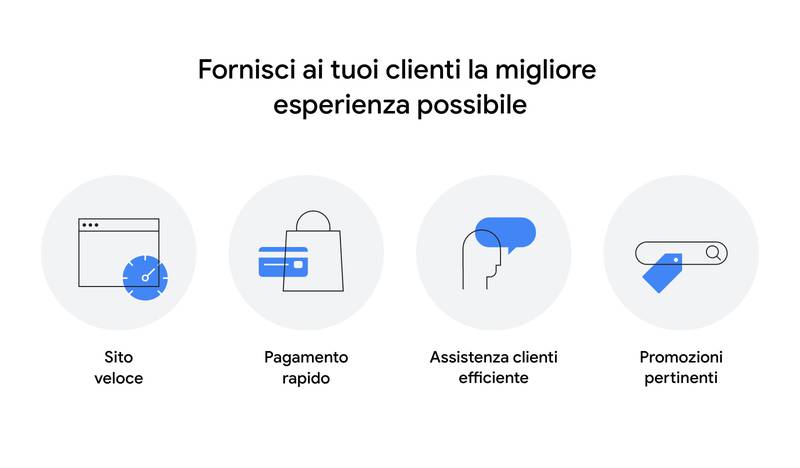 The priority point to ensure when creating an online sales site is "provide your customers with the best possible experience: we advise you to optimize the site speed (which also affects conversions), use a simple and quick payment processing system, organize customer support by exploiting technology and propose relevant products and promotions", which are also the basis of the principles of usability.
Keeping contact with clients
Thanks to the new tools available, today consumers appreciate the opportunity to get in touch with brands and establish a relationship with them; for an activity, this means that you can take advantage of the various solutions offered by the web "to transform users into an online community and retain your customers".
The first channel is definitely Social Media, which creates communities and allows you to cultivate relationships and listen to what users have to say to you – also learning to handle negative feedbacks and criticism. The article explicitly mentions Youtube, defined as "a suitable channel not only to promote your activity through engaging videos, but also to converse with users through live and chat".
Another way to maintain contact with their customers is email marketing, that is "build a database of subscribers (without forgetting the legal requirements) and send them updates on new offers, promotions and more".
Reaching new clients through the web
The last step is "perhaps the most delicate for the growth of your business: digital can be a valuable ally for finding new customers and for this you can use advertising on Google Search and Maps", Ercolani and Bartolini say.
In particular, through Google Ads "you can get more visits to the website and receive more phone calls and store visits" and, for those who also sell online, you can "reach an even wider audience and intercept customers looking for products or services similar to yours", for example using smart shopping campaigns to "show your products to buyers looking for what you offer on Google".