Algorithm updates, here comes the Google May 2022 Core Update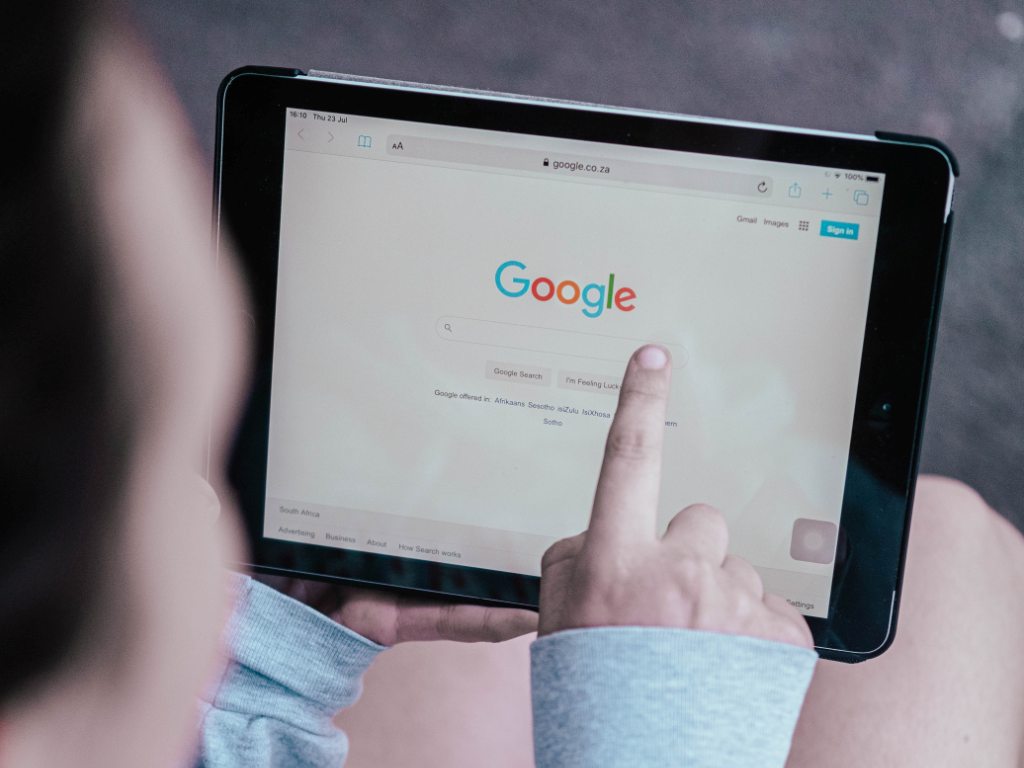 SERPs are about to dance again! A good six months later, and for the first time this year, Google has decided to get its hands on its search algorithms and carry out the usual maintenance operation to guarantee the quality of the results provided: in simpler words, the May 2022 Core Update has just started, a new algorithmic update affecting all versions of Google worldwide and which will (probably) cause the now familiar ranking upsets and attempts to interpret a red thread in sites that have lost or gained positions.
May 2022 Core Update, what is the Google update
Those who steadily follow our blog know by now how these moments work: periodically, at certain times of the year (seemingly at random), Google chooses to revise the algorithms underlying the search engine, to check their efficiency in delivering relevant and quality results to users' queries.
The novelty in this case lies in the source of the information: the departure of the May 2022 Core Update was not announced by a traditional tweet, as on previous occasions, but directly by a post by Danny Sullivan on the Search Central blog, in which the Public liaison for Search also offers some further details.
In any case, the news communicated is simple: as of the evening (in the United States) of 25 May, Google has released the broad core update May 2022, which will need about 1-2 weeks for full implementation.
What we need to know about Google's new update
There is not much more practical or detailed information about what will actually be implemented (but it couldn't be any other way, for reasons of security and expediency), so all we can do is recall the now old (but not obsolete) guide with tips and best practices for coping with an update, published in 2019 – it is still Google that refers to this document, even today.
In a nutshell, the general indications Google offers webmasters, SEOs and digital marketers regarding core updates are
Broadly noticeable effects, such as spikes or drops in search rankings, can be seen.
Core updates are 'broad' in the sense that they do not target anything specific, but are designed to improve Google's systems in general.
ages that fall in the rankings are not penalised, but re-evaluated against other web content that has been published since the last update.
Focusing on offering the best possible content is the best way to deal with the impact of a broad core algorithm update.
Broad core updates occur periodically: sites may not regain traffic and positions lost with one update until the release of the next.
On-site optimisations do not guarantee recovery – but even taking no action will virtually allow no recovery. There are in fact no specific actions to take to recover and, as mentioned, a negative impact on ranking may not signal that there is something wrong with one's pages.
What are Google's core updates
Instead, Sullivan's article dwells more on what are technically broad core updates and their function in the search engine ecosystem.
These are defined as 'substantial improvements to the search engine's overall ranking processes', are repeated several times a year, and are designed to increase the overall relevance of search results so as to make them even more useful for everyone.
More specifically, core updates 'are changes we make to improve Search in general and keep up with the changing nature of the Web' and, while they are not designed to target specific pages or sites, they 'can produce some noticeable changes to site performance'.
For the past few years, Google has decided to make the release of broad core updates official precisely 'because they generally produce some broadly noticeable effects' and various 'sites may notice drops or gains' in the implementation phase. Sullivan says he is aware that 'sites experiencing declines will be looking for a fix', but Google's intention is to prevent fixes from affecting the wrong areas – not least because, he reiterates, 'there may be nothing to fix'.
Sullivan elaborates on this by saying that 'there is nothing wrong with pages that may perform less well after a core update': they have not violated Google's webmaster guidelines, nor have they been subjected to manual or algorithmic action, as can happen to pages that violate those guidelines. The changes introduced 'relate to improving the way our systems evaluate content in general and may result in some pages that were previously under-recognised performing better'.
Previous Core Updates, a quick overview
The May 2022 Core Update is the first update to be launched during 2022 and follows the previous one, the November 2021 Core Update, by a good six months; going back in time, we remember the July 2021 Core Update and June 2021 Core Update, which have been so far unique for Google in terms of updates split over a month, and then the December 2020 Core Update, which closed the year 2020.
In reality, Google's first official update in 2022 was of a different and more specific type than the broad core: we are talking about the March 2022 Google Product Reviews update, the third update of the algorithm that evaluates and rewards pages with quality product reviews, which remains limited to English searches only and should soon be extended to other languages as well (and indeed there is a need for this, given the level of some commercial search queries on Italian SERPs).
Google May 2022 core update, what to do
In conclusion, for the next few weeks our attention should turn even more frantically to observing possible changes in the ranking of our pages, also keeping an eye on overall analysis tools for SERP fluctuations, such as the SEOZoom Observatory.
In particular, those most affected could be the operators of sites affected by the November 2021 Core Update who have worked hard to make optimisations in recent months and are therefore hoping for signs of improvement in search rankings, while on the other hand those who have neglected their sites and their content now risk being overtaken by competitors with more relevant content and pages that better meet the new quality criteria set by Google.
In any case, it is too early now to start assessing the impact of this update, and in these days it is likely that the rankings may fluctuate until full implementation – so we should not be alarmed immediately if we notice changes, but wait and then possibly take action.
As in the other circumstances, knowing that Google has launched a core update is in any case useful because it allows us to have a precise reference when evaluating any possible drop in traffic: if the ranking of our pages were to drop in the next two weeks, it probably means that we have been affected by this update and we must therefore roll up our sleeves to find out which aspect of the pages – content, user experience, speed, etc. – has cost us a deterioration in performance and no longer pleases Google.