Videos for e-Commerce sites, the SEO best practices according to Google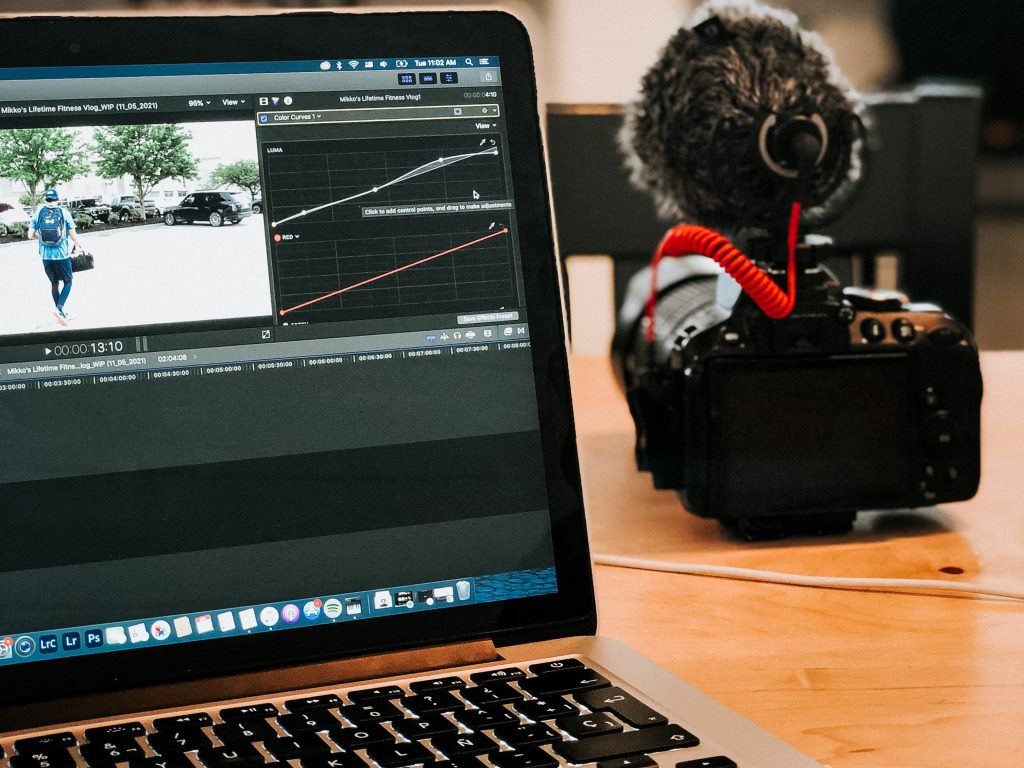 Every day, around the world, people watch billions of video contents on various online platforms, and many of these relate to the buying process: according to some statistics, More than half of online shoppers say that watching a video has helped them choose which specific product or brand to buy from, and 55% of the time they view videos even when shopping in physical stores (Google source). In addition, 72% of customers prefer reviews and tutorials on products in video format rather than written, and 80% of sites that have adopted this strategy then report a real increase in sales. In short, videos are becoming increasingly popular and increasingly important for e-commerce sites, and Google has dedicated an in-depth study to SEO best practices in this area to make the most of this channel.
Benefits of videos for e-Commerce sites
The article, written by Search Advocate Adam Kent and published on the company's Search Central blog, deepens the one about SEO videos we talked about recently and opens with the description of some of the advantages of videos for e-Commerce sites, which allow you to "offer buyers a deeper understanding of the products you sell or build your reputation as a trusted expert"; in addition, no less useful element, "the video may appear in a prominent position in Google Search".
And so, adds Kent, "by presenting your video content on Google you can open further paths of discovery to increase brand awareness and engagement on your site".
Why using videos in the strategy of e-Commerce sites
In summary, videos can help an e-commerce site promote brands and products, as well as increase sales. In particular, as this Business2Community article says, they contribute to:
Show the product in motion and in operation.
Present information in an easy to understand and follow-up medium.
Describe difficult topics in an immediate way, to explain with words alone.
Correct any erroneous beliefs about the product and its use.
Establish authority and credibility in the area of activity.
Humanize the product and the company.
Bring more clicks, views and site visits.
Where videos on Google appear
With reference to the last point, we must in fact keep in mind that videos can be shown on the main page of Google search results or in the Video tab, and then become a potential catalyst for users to click on our site.
Often, these contents are presented with a miniature image and other useful information, such as the duration of the reproduction and the summary text. In addition, for some time now Google can highlight key moments in video content, allowing users to browse the video as you do with the chapters of a book: when a user touches a key moment, will be directed to the site and can start to watch the video exactly from that moment.
Main video typologies for e-Commerce
There are many different types of product videos that a company can create, each of which has a different purpose; for optimal use, we must therefore find the most suitable video style compared to the product we want to promote, in a coordinated manner in the wider marketing strategy.
Among the most common types there are:
It is a basic form of video content, useful to explain in detail the main aspects of a product, and so what it is, how it's made, what makes it special, why people need it and how it works. They are structured more as a product review than as an advertising spot, and work better than a long article of images and text because they are easier to digest and understand.
This video can be divided into different sections, and at the end of the movie the viewer should know exactly what that product offers and then be ready to decide whether to buy it or not.
Also called "how-to", a video tutorial guides the viewer in the process of practical use of the product. In many cases, seeing someone physically using the product in a movie is more useful and clear than classic textual articles with a series of images, because the video tutorial allows you to explain all the parts of the product that are sometimes difficult for customers to understand.
This form of video is one of the most popular on the Internet: consumers can easily recognize the format and understand the purpose of the video, so there is no learning curve.
It is also a great example of e-commerce SEO, as a well-made video will help improve the website's ranking on Google.
In a comparative video we compare two or more different products – usually, the one produced by our brand with those of the competition or with what is currently the industry reference standard, and it serves when on the market there is a pre-existing article with a lot of traction that a new product aims to dethrone, trying to impose itself as a better option.
The creator should always try to present both products honestly, highlighting what are the strengths of his proposal to create a context that shows the winning aspects of the product and those in which competitors are less performing.
In this type of video there is no need to give an analysis or a complete explanation of the product: you introduce briefly the various options on the market, showing them in action and highlighting the differences. This content works well if you can do a side-by-side shot of both products performing the same action, thus becoming a demonstration of the actual operation of the products.
A company culture video can be a good solution for brands behind e-commerce activities, because it allows you to introduce and show a human element in the business focused on the web and seemingly cold.
This video may include testimonials from different employees, who in their own words explain the culture and philosophy of the company, which so can introduce people in addition to products.
With a video of this kind you can just humanize the product and find a channel to relate to customers and create a stronger sense of brand awareness.
What matters is to ensure that the message is related to the type of target customers, and above all to avoid making mistakes in the tone of communication, which must be positive and focused on the consumer. If well executed, at the end of this process the brand will no longer just be a random product online, but will have a defined and recognizable personality.
A video that presents answers to frequently asked questions from users can be a good solution for particularly complicated software and products.
The most frequent format provides for the union of all the FAQ related to the product in a single video: we introduce the question (presented with written on screen or read voice), then offer the short answer, possibly with a demonstrative explanation, then we move to the next question and the process begins again. It is also useful to make a B-roll (additional video to be alternated in the assembly to the main shot) of the store, product or any other element that is complementary to the discussion points.
If the company has a good number of satisfied customers, it might ask some of them to be willing to participate in a testimonial video, a type of highly promotional movie in which previous customers describe their positive experience with the brand and its products.
It is possible to bring together several different testimonials and publish a single testimonial video: what matters is that people touch the aspects that make that product unique.
Common uses of video on e-Commerce sites
All these types of videos can create extremely engaging experiences for buyers on the e-commerce site and can help people search for relevant content from Google's Serps. In addition, it can support e-commerce in other channels, including social media: when the video is hosted on a social media platform, it is also the same platform that can make the video available for Google indexing, so no extra work is generally required.
Kent indicates some of the common ways we can use videos on an e-commerce site:
Videos are often embedded in product pages to provide more inspiring or functional information about a product than static images alone. For example, the "inspiring" content can show a happy family using a picnic basket in the park, while the functional content can show how a stroller can be folded up for easy storage. These types of videos can be useful for people during their journey to purchase in the Search.
Another popular method is to add video content to articles and blog posts; the video can "share reviews that compare and evaluate the products sold, or share behind-the-scenes stories about what makes your business special". Different types of content are useful for different buyers, depending on where they are in the funnel – whether they are still looking or if they are ready for purchase, for example. Many buyers may also be interested in the brand itself, and for example curious about its position on recycling or community-supporting initiatives.
Advanced sites can also support embedded live streamings, with the ability for viewers to interact with the host (host), creating deeper relationships with customers. Live streaming can be programmed in advance or created suddenly; some video streaming services allow you to embed live streams into the pages of the site, allowing you to take advantage of their infrastructure while keeping customers on the site. If the live streaming is recorded, it can remain on the site as a normal video and thus remain longer in the Search as relevant content for people interested in that topic.
SEO best practices for videos of e-Commerce sites
Kent also reports five SEO best practices to optimize the presence of e-commerce videos on Google Search or Discover; these are easy to implement and follow, which can help Google to index the video content hosted on the e-Commerce site; in some cases, appropriate if you use a CMS or an e-commerce platform that does not offer direct control over the HTML markup you may need to find an appropriate plug-in.
Include video structured data in pages that contain video content. This can be especially important in product pages with videos embedded in a multimedia carousel, since Google may not see videos that require user interaction to be viewed.
Evaluate the possibility of creating a page dedicated to the video, which describes its content, for the content to which we want to give maximum visibility. A "How to Clean Your Brand X Coffee Machine" page can attract different traffic than a Brand X product page that includes instruction video along with lots of other information. You can include the same video both on a dedicated page and on the product page.
For live streamings, include structured data to enable LIVE badges, which can help draw attention to streams when they go live, and use the Indexing API to provide Google with timely updates on the start and end of a stream. A live streaming recording made available for viewing after the live event is not eligible for the LIVE badge.
Create and send a video Sitemap file to help Google find all the web pages with video content.
In addition to Video structured data, consider adding relevant structured data to each page, such as Product, Howto or Q&A markups.