Search engine saturation, what it is and what it means to brands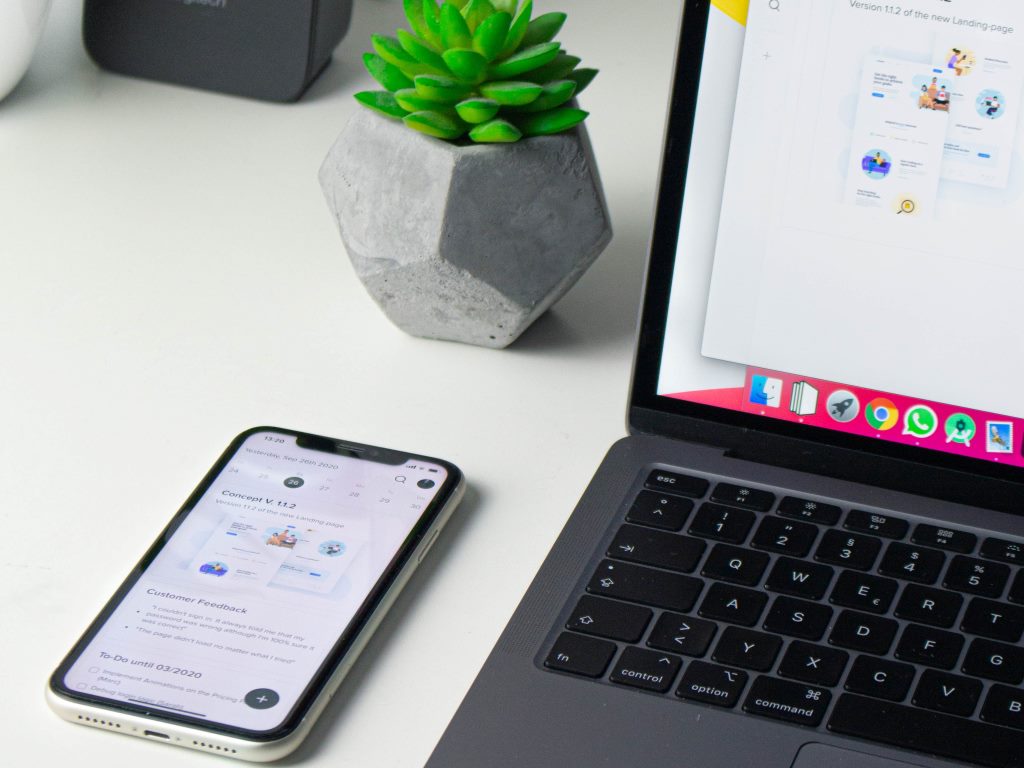 It is called "search engine saturation" and it basically is the ability to completely dominate a SERP both through organic results and with paid results. Until a few years ago, this was a clear sign of the strength of a brand, but a recent study reveals that in 2020 the world of marketing has undergone huge changes in this regard, and the saturation of search engines has reached the lowest level of the last 11 years. Here is what it means and what the consequences are for brands and e-commerce activities.
Search engine saturation and the ongoing evolution of SERPs
2020 was a year different from all the others and very strange, we know it, and the pace of change was faster and more strident than ever: this opens theconsideration of Jason Tabeling from the pages of Search Engine Watch with which the expert takes stock of the continuous evolution of Serps and, in general, search engine marketing.
Since 2010, says Tabeling, "I started trying to figure out how brands managed paid search deals when they were also in organic search and recently this analysis also included the frequency with which they included the package of local maps plus shopping results".
At a macro level, "last year has caused huge changes: for instance, travel is practically closed, curbside is now a word we all know and we expect brands to use this delivery system and e-Commerce has experienced explosive growth". Moreover, in addition to "this insane pandemic even the ongoing evolution has changed the search results more than ever, leading to the development of new features to delve into according to the brand, to see news and reviews".
Search engine saturation reaches its minimum
And so, the obvious fact is that the search engines saturation has reached the lowest level of the last 11 years: just to give numbers on the fly, the brands that appear in both paid and organic listings are only 8%, while it reaches the peak the number of results of the local map pack of Google, displayed in 47% of SERPs.
A sign, according to the author, that "these macro changes have impacted the number of brands that have appeared in both paid and organic research", causing them to crash.
Overall, the figure of saturation of SERPs decreased by 60% on an annual basis and 78% compared to 2018, a decrease "caused by an overall reduction in paid search results". The travel sector alone has fallen 78% since 2019, as it was easy to predict "given the reduction in both travel for consumers and business travel", and the brands in the sector "are choosing not to invest in paid traffic at this point, given the low probability of conversion".
The analysis of the retail field
Rather surprising, instead, is the reduction of "the overlap of the retail sector", collapsed in a year by 77%: the volume of the retail sector "did not shrink, but simply moved to a DTC model – direct to consumer – more advanced from a digital point of view".
At the moment, "only 3% of the results of a page has the same brand both in organic listings and in paid search or shopping listings, a statistic is really incredible" if we think that, just a few years ago, it was registered "a 33% peak in retail brands with results in both areas".
According to Tabeling, the decrease can be attributed directly to two key factors:
In 2020 we "witnessed the massive growth of consumer-oriented brands", and the screenshot below gives us a demonstration of this.
The search results "displayed without scrolling are all ads and the first two are DTC brands (Bombas and Mack Weldon)", which increase "competition for traditional brands that would normally compete for these listings". This situation makes it more difficult to place a result in both paid and organic research.
The transformation of free Google Shopping

Another element of impact was the decision to make Google Shopping free, which "made more democratic the possibility of appearing in shopping results even for smaller brands". The switch from paid instrument to free "has not only removed any financial barrier, allowing more brands to enter, but also to send the entire product feed instead of just parts".
SERP features appear in 40% of cases
Long gone are the days of the 10 blue links, says the author, and now "the search results are full of an assortment of various features such as local map packs, shopping results, news, images, brand refinement and reviews, to name a few, which complicate things for brands" and, as we know, they also take away space and visibility from organic results.
It is not easy to understand how all these elements fit together and affect customer journeys and customer experiences, and Tabeling focuses "only on the frequency with which these various types of lists are displayed".
Shopping listings are present in SERP with a fairly constant frequency around 40%, a fact that denies "the theory that switching from paid ads to free ads would reduce the number of purchase ads shown by Google to maximize revenue". On the contrary, "the results are consistent with Google's overall strategy of continuing to provide consumers the choice and fight Amazon as the first source for retail searches".
The situation is different for the local map pack, which continues to grow year after year and reached in 2020 47% of apparitions, "the highest level since I started tracing it 4 years ago". This discovery "has been fascinating given the economic context we are in, but Google continues to want to offer choices to consumers and support local businesses". In recent years, the article recalls, "many updates have been made to the Google My Business product and the effect of these investments is in the increased presence of such results in the SERPs".
How to maximize a SERP for your own clients
In addition to the analysis of the scenario, Tabeling also offers three tips to optimize strategy for search engines.
Understanding the user experience
The main point is to always try to "live the experience your customers would have on your site", to understand "what they might see and experience". This allows you to get answers to questions like "Are landing pages and ad text aligned? Does another brand provide a more optimized scheme that provides direct answers to a key consumer question?" , with the aim of understanding "what users are experiencing to be able to create a strong search engine marketing strategy".
Understanding your KPIs
Not everyone "can afford to spend $60 for a paid search click on auto insurance", and so "it's critical to understand what you can afford and what your key business factors are".
According to Tabeling, "your strategy and your ability to be aggressive could be different for different targets, keywords and so on. This is a great place to understand your different customers, knowing that some are more valuable than others, and can affect your offer modifiers, and that you cannot handle what you cannot measure. This is the key to this important pillar".
Always challenge yourself

What emerges from this analysis is that "things have changed a lot over the years and will continue to do so: personalization will continue to guide these results according to the specific individual, making it even more difficult to understand what is determining the impact".
Ultimately, the only key to competing is "accept the change and build a plan that allows testing and optimization, because this will help ensure that the site is always fresh, that the basic strategy remains agile and that the technical architecture can guide the SEO results".
Such elements "will help you keep up with the competition that may be distracted by other factors or rely on previous success", lagging behind the continuous evolution of SERP and search engines.