Google's 3 suggested techniques to improve content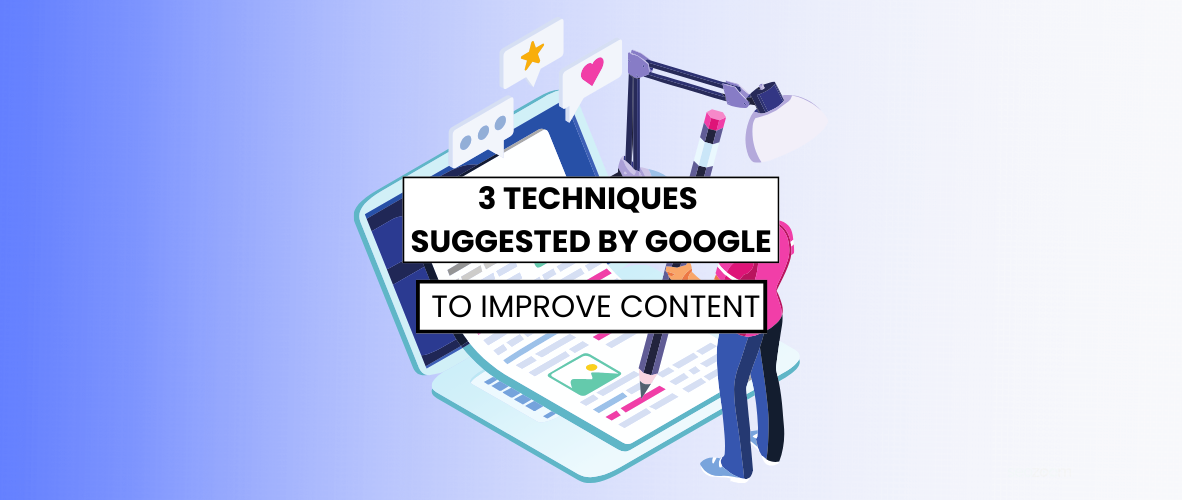 There are many techniques, more or less complex, to optimize a published content that has not performed as well as hoped, and various ways to find out which pages have untapped potential, and therefore just need a "little push" to stand out in the SERPs. Today we're leaving SEOZoom's tools aside, however, to follow the advice coming straight from Google, which in the series delves into using Google Search Console to improve content to make it align with users' search queries and meet growing demand.
The three ways to improve published content
Guiding us through this activity, which can benefit our traffic directly and fairly quickly, is Google's Martin Splitt, host of the series on YouTube, who describes some tricks for using Google Search Console data to improve page content and make it more useful and relevant to people searching the Web.
The Search Advocate focuses specifically on identifying high-impression, low-click pages, i.e., content that is doing relatively well in terms of visibility on Google because it appears in search results but gets very few clicks, probably because such content may not match the expectations that people have about the subject matter. To put it in other words, this happens if our content is not really aligned with the search intent, and thus needs correction work to make it more relevant in the eyes of users and the search engine.
Finding pages that have few clicks but high impressions
The tool that comes to our aid is the Performance Report, which precisely allows us to find the pages of our site that often appear in search results, but do not receive many clicks (being careful, however, to verify that the URL is absolute and has no parameters, as can happen if a paragraph of content appears in Google features, for example in the Related Questions section).
We open the tool dashboard, select the "Pages" tab and sort by clicks, looking for a combination of low number of clicks but high impressions, such as the one shown in the screen.
Optimize content that has potential
Now that we have a list of pages "with potential," we can roll up our sleeves and work to eliminate the mismatch between our content and user requests.
Again starting from the previous dashboard, we click on the individual query to drill down into what people have searched for on Google, and use this information to reformulate or restructure the content so that it is more relevant to the questions and needs of the people using the search engine.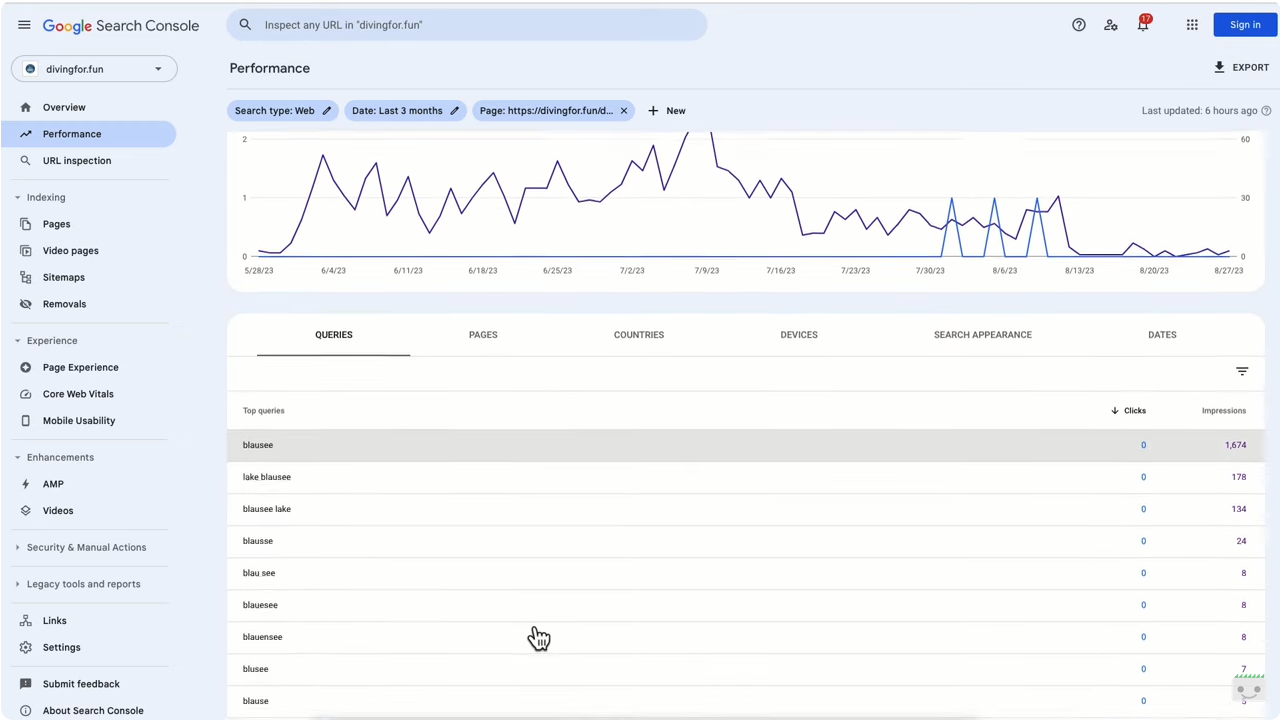 After making the changes and publishing the updated content, Splitt suggests checking the URL inspection tool to see if and when Googlebot went through the page again.
The last key step in this phase is to check whether the changes have had an impact. To do this, simply click on the same page and then on date, select "compare," and do a simple comparison to find out if the numbers have improved since the updates, and if therefore we have actually made our content more relevant to those particular questions and if our changes have had the desired positive impact.
Finding ideas for new content on growing questions
Finally, the performance report can also help us plan what new content it might be strategic to implement.
Using the page list and date comparison, we can in fact look for queries that have more impressions than in the previous period. These are queries that have a growing demand, so it might be appropriate to publish specific suitable content while staying aligned with the intent.