e-Commerce sites, Google shares best practices of technical SEO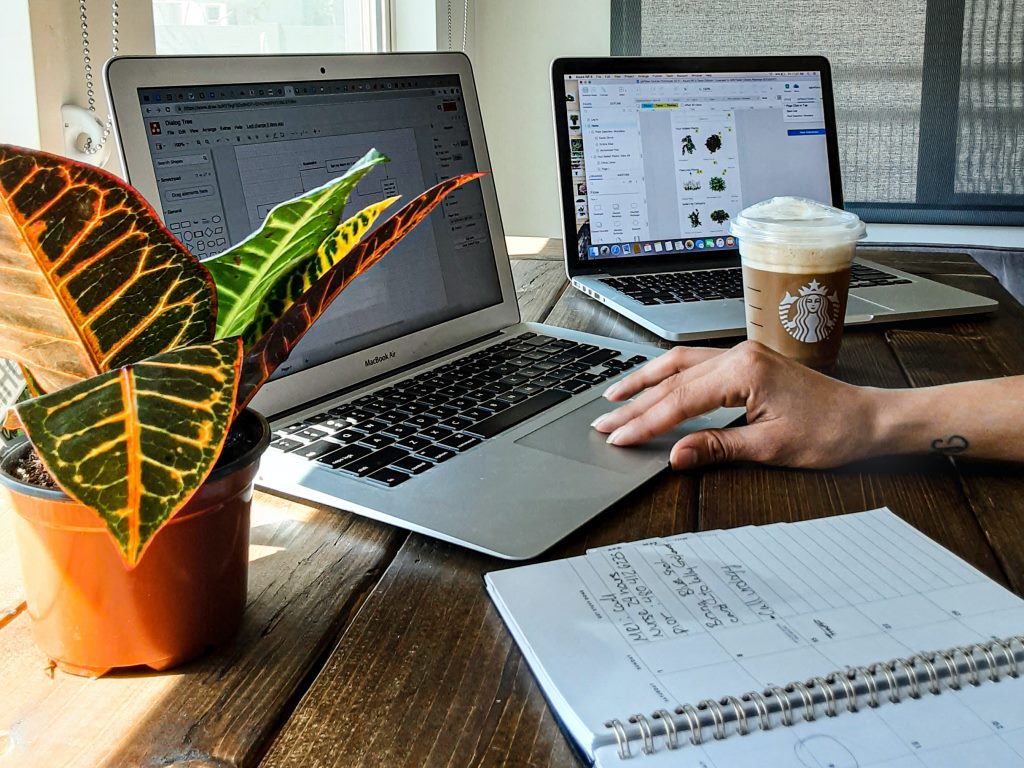 Directing more traffic toward our e-Commerce site is a basic goal, but sometimes we risk neglecting the role that Google can have to achieve it: the search engine can be in fact an extraordinary pool of users and, by following some guidelines and best practices of optimization it is possible, for free, to show our products in the Search system and gain greater visibility and sales.
Exploiting Google Search as showcase for products
The topic is at the center of the new appointment with Lightning Talks, the series of virtual conferences held by the Googlers in the last year, and the lesson on how to bring e-commerce products in Search and make them stand out is entrusted to Alan Kent, Developer Advocate specialized in e-Commerce at Google, which shares with SEO and site owners a number of best practices to provide the search engine with accurate information about the products.
When Google has timely and accurate product data, in fact, it can apply special formatting in search results to assist users in their purchase decisions, for example showing additional information that includes customer rating, prices and stock levels.
Appearing with our product page in search results and displaying that information can potentially increase the organic traffic we receive on the e-commerce site; in addition, when available, Google may show this data in other ecosystem products, like Google Images, Google Maps and Google Shopping.
Product data shown on Google
Kent starts to talk about the main ways in which Google shows data of products provided by e-commerce sites, describing the four most popular services to appear a product on Google and explaining that "there are others and we are always exploring new opportunities".
Google Search uses a "special formatting for products in search results to assist users in their purchasing decisions" through indicators such as ratings, reviews, prices and stock levels.
If Google knows how to display an image for a product, in the Image Search it can show the photo with an additional badge and various information, such as whether the item is currently in stock.
More opportunities are of course available in the Google Shopping tab, where products are listed with richer information: this section "provides additional tools to help buyers in their shopping trip, such as filtering by price range or by brand".
Lastly, Google Maps can "show the products available nearby", if the site provides Google with information about where its warehouse is located; this helps customers who want to collect purchases in person.
Product data and Google's evolution
Product data "are not new to Google, but their use has evolved over the years", explains the Googler, which takes us to an overview back in time to discover the evolution of products on Google.
Google Search was first launched in 1998; originally, the Google bot scanned the web for pages, making content available through Search.
As early as 2002 Google started to automatically identify products on web pages, but to improve the accuracy of captured data it was also possible to provide a data feed on products directly to Google for indexing, through the Merchant's Platform.
In 2010, Google's offerings became more sophisticated, also thanks to structured data that began to allow website owners to more accurately transmit product data to Google from within the same web pages.
The first version of Google Merchant Center was also launched, which was used to collect product data to feed a series of "paid experiences, such as ads of products in Google Search, ads in the Google Display Network and the Google Shopping tab". In general, you shared "only product data for the products you wanted to promote on Google services".
This scenario changed completely in 2020, with the introduction of several free offers: first, now Google "makes free participate in the Google Shopping tab"; there are still paid experiences, "but your products can be listed for free, increasing the exposure of your products to buyers". In addition, product data from Google Merchant Center is also included in the organic search.
The current system "helps Google to present your products more accurately to buyers in organic search" and means that it is now convenient for a site to "provide all product data to Google, rather than just a selected subset".
The difference of product data
We may ask ourselves at this point "why Google cannot get this information on its own" or "why product data is different from other types of data" and it is necessary for the site to report the information to the search engine – contrary to what happens for other types of content, so Google can scan and index pages independently.
So basically, what makes product data different?
Kent replies that the reason lies in the fact that "product data must be accurate", while "extracting information from (other) web pages can be less reliable".
The owners of e-commerce sites must then communicate the data (more or less) personally, using the various systems available, and assist Google in verifying the accuracy of this information, because its search crawlers are not able to identify them on their own.
Examples of this critical information are understanding the price of the original product or discounted, identifying the right product on a page that also contains a list of related products, determining whether the quoted price also includes any additional costs (taxes or shipping) and so on.
Google's special treatments "are only available if Google is sure to have correctly obtained this additional information". Moreover, while some product fields are optional, others are expressly required by Google before accepting a product description.
How to communicate product data to Google
Site owners have basically 3 methods available to properly communicate product data to Google: structured data markup, a product feed or Google Merchant Center.
Provide product information with structured data
Using structured data is a way to ensure that Google correctly understands all the product details that we are presenting on a web page. There are several ways to encode structured data on a page, but one common method is to embed it as content encoded in JSON-LD.
Providing product data with Google Merchant Center
Another way to provide Google with accurate and timely product data is through the Merchant Center, using one of the following three approaches: scan the website, periodically provide a feed of all products, or use an API to update products individually.
Have data extracted from page crawling
The first way is to configure Google Merchant Center to allow the extraction of product data from the scanned website pages. The use of structured data on the pages "can significantly increase the accuracy of the collected product data".
To allow the presence of products in the Google Shopping tab "it is also necessary to give the green light to the appropriate approvals in Google Merchant Center".
Google Merchant Center also supports additional feeds, which can add additional fields to the main data; for example "Prices, sales notifications and stock level data can be provided via one or more additional feeds, so that this data can be updated more frequently without waiting for the next crawl of pages".
Additional feeds can be provided through a Google spreadsheet for small volumes of data, uploaded on request or via scheduled withdrawals; Data can be provided in a text file separated by tabulations or marked in XML.
The primary and additional feeds are combined by the Google Merchant Center to form the final display of the site's product data.
Using a product feed
The second strategy is to provide product data to Google Merchant Center via a primary feed, which supports the same approaches as additional feeds.
For example, "you can download your entire product catalog in a file once a night, then make that file available to Google for upload".
It is worth noting that "Google can compare your feed data with the original page, to check the consistency of the data: the inconsistencies detected may lead to the exclusion of products from Google, so it is important to keep your feeds in sync with the product data on your site in the best possible way".
There are times, however, when website content is updated more frequently than Google Merchant Center, especially for product availability and pricing data: to support these "Two common sources of inconsistency, you can enable automatic article updates to update availability and price data in Google Merchant Center, rather than reporting it as inconsistency".
Content API specific calls
The third and last way we can provide data to Google Merchant Center is through a content API that allows you to insert, update and delete selected products, instead of providing a complete set of replacement data for all products (as in the two previous methods).
Content API can apply changes to specific products individually or in small batches, when more efficient: this means that "your platform is responsible for understanding what changes to the products you need to provide to Google, but the results can be live in minutes rather than waiting for the next full processing".
Also in this case Kent invites to note "that the results of the organic search may take further time to update after the data of the new product are present in Google Merchant Center".
The three ways to provide product data to Google
So, to recap, "there are three ways to provide detailed product data to Google: first, by web crawling product data from your site, preferably using structured data embedded in product pages". This solution may be "easy to implement, but you do not have much control over the frequency of update of your data, unless you use an additional feed" and it may take days between a Googlebot scan and the other.
Secondly, you can use "a feed that loads periodically, say once or several times a day".
Finally, we can use a content API that allows you to "update specific products on request" and enable such updates in a few minutes.
The other optimization steps for e-Commerce sites
Concluding this long overview of the systems useful to communicate product data to Google, Kent explains the next actions to be considered to optimize an e-commerce site.
The first tip is to add "structured data to your web pages to increase the accuracy of data extraction", followed by "decide your strategy to enter product data in Google, such as by scanning the website, Google sheets, scheduled searches, uploads or API calls".
Lastly, says the Google Developer Advocate, it is good to remember that "SEO still counts for organic research", and this must push us to make product details, such as images and descriptions, "attractive to customers".