Black Friday and Cyber Monday, from Google the best practices for e-Commerce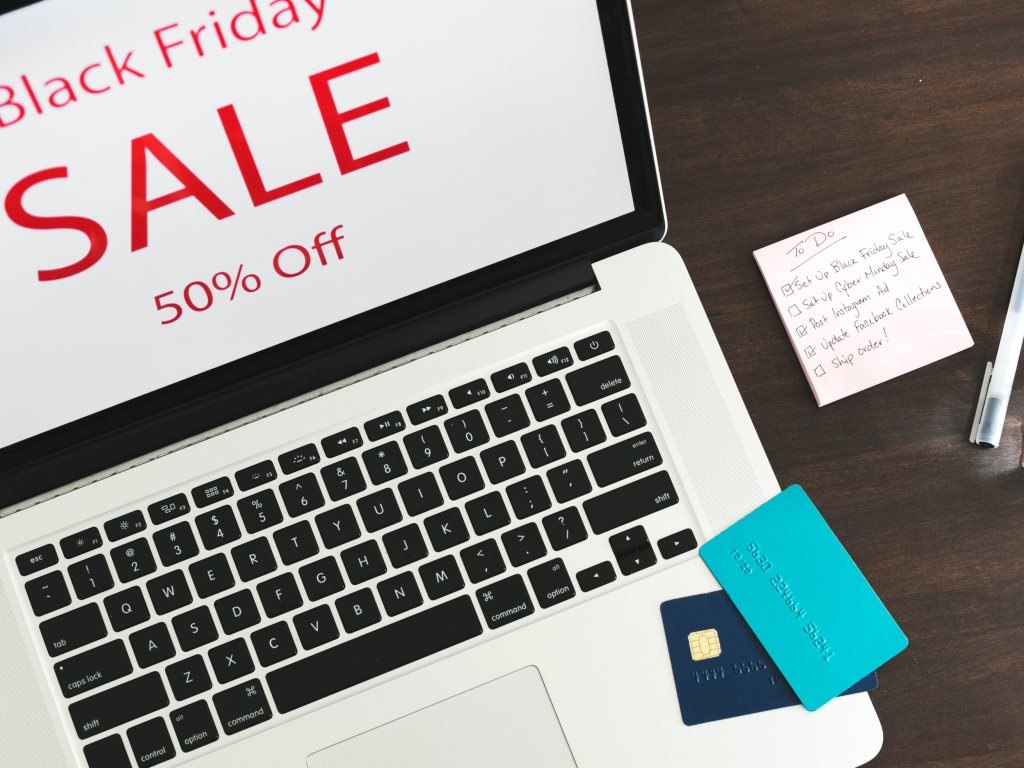 There is now less than a month left to the weekend that will host the Black Friday and Cyber Monday, which is becoming increasingly important for the turnover of businesses and sales of e-commerce sites. This year, with the clouds caused by the Covid-19 emergency and a general situation of uncertainty, it seems very important to be able to be found ready to intercept potential customers, and Google has decided to provide guidance, advice and best practices for e-Commerce that want to bring out their pages on the occasion of Black Friday and Cyber Monday, which this year are scheduled on the 27th and 30th November respectively.
Data of online commerce during Black Friday and Cyber Monday
Before we move on to the operational part, there are some data that can make us fully understand the scope of this weekend and the impact it has on those who sell online.
Just to limit ourselves to Italy, the country were our company was born, a research by Gfk Italy on a sample of 1000 consumers shows that 91% of our countrymen know about the Black Friday and 60% believe it is a good opportunity to do business, even buying gifts for Christmas in advance. Analyzing the numbers, then, it turns out that the purchases made in the 4 days between Black Friday and Cyber Monday in Italy are more than 5 times higher than the average expense made in the long weekend of any other period of the year.
The number of sales in Italy and the world
More to that: during last year's Black Friday, fallen on November 29th, 2019, in our country there has been an increase of the purchase intentions close to 150%, and all the Black Week (from Monday to Friday) saw this value grow by 76% compared to the black week of the previous year. And only on Amazon, in Black Friday 2019 the Italians made an average of 37 orders per second.
Expanding the picture to the United States, the original home of these special shopping events, the data are growing progressively: only during Black Friday were spent online about 7.4 billion dollars, while the next Cyber Monday exceeded 9 billion dollars, becoming the largest online shopping day ever.
Google's tips to sell online
The holiday season at the end of the year is therefore "a highlight for many traders, with special sales events such as Black Friday and Cyber Monday", as Alan Kent of the Google Search Relations Team writes in the post published on the Webmasters Blog.
And merchants themselves can "help Google to highlight their sales events by providing landing pages with relevant content and high-quality images", following the best practices indicated to gain visibility in these busy phases of online traffic.
6 best practices for e-Commerce for Black Friday e Cyber Monday
To be precise, there are six interventions and tips coming from Google for sites that are preparing landing pages for promotional sales on the occasion of Black Friday and Cyber Monday – and that, of course, they can generally be used to optimize target pages for sales.
Working in advance

"Make sure you create the page long before the sale so that Googlebot has time to find out and index the page", writes Kent, who then invites you to check out some technical steps, starting with "not stopping Google from scanning the URL" with the robots.txt file or with noindex in the robots meta tags. To ensure that everything is in order as desired you can use the Search Console URL Inspection tool.
Applying standard SEO best practices

Like any other web page, these landing pages must be created with reference to the classic best practices of SEO and SEO on-page optimization, remembering what are the specific advice of Google for e-Commerce, the four steps to open an online store and the tools of the Google Search Console useful for e-commerce.
Using links to increase visibility

It is important to link landing pages to the home page (or similar), because these links help to increase its visibility and allow users (and Google) to find the destination page faster.
Using a recurring URL

Another practical indication is to use a recurring URL, and not to create a new URL for every occurrence of the event. Basically, Kant invites us to assign to the landing page of the recurrent events a "meaningful URL that reflects the event that is used every year", so using – for instance – /sale/ black-Friday and not /sale/2020/black-Friday.
Taking advantage of images

We know how much images can mean for a site and, in particular, for e-commerce: Google therefore recommends to include in the landing page a relevant image and high quality, preferably static, providing an up-to-date representation of their sale. Again there are some pointers to optimize images for SEO, such as cutting white spaces around the edges and using a visually appealing and good quality image.
Repeating the page scan

After testing the validity of structured data, it may be useful to ask Google to scan the page again to update your content faster. Actually, the recrawl application tool has been in maintenance for a few weeks, but Kent hopes it will soon be put back online.